---
---
Akuvox is one of the leading global brands for IP intercoms, access control and telephony equipment.
The Akuvox full-range of door intercom products are converging vast fields of technologies, including IP communications, intercom, security, artificial intelligence and cloud. The Akuvox range of IP door entry and access control devices combines quality and innovation for secure communication and door entry for multiple dwelling units (MDUs), university and school campus, secure units and residential applications.
---
Akuvox UK Distributor
CIE is the exclusive UK distributor and stockist for the full range of Akuvox IP Door Intercom and Access Control Systems.
Not only do we stock the Akuvox range of products, but our team of system designers and support technicians provide expert advice on product choice, system specification, system set-up and after sales service. We are one of the UK's leading experts in IP security and IP AV systems, supporting our customers to achieve effective, successful integrated IP projects for all industries.
---
The Akuvox product range:
Akuvox is the most recent addition to the CIE IP product range - providing a comprehensive range of professional IP door intercoms, IP door answering panels, IP access control units and IP telephones.
Combining state-of-the-art communication & AI technologies with industry-leading innovation, Akuvox has developed a product range to meet the diverse needs of both commercial and residential security and communications applications.
From secure, cost-effective basic door entry devices to the most advanced digital intercom panels with 3D facial recognition, Akuvox IP door intercoms provide a genuine alternative in this fast developing security category.
---
Need help with an upcoming project and want to use Akuvox products?
CIE's Audio Visual & Security experts offer a wide range of services that go above and beyond the expectations of many other distributors these include; System Design, Product Specification, Wiring Diagrams, Rack Design & Build, System Configuration, Training and Onsite/Remote System Support.
Our customers can access any or all of these services - many of which are totally free-of-charge - on a project by project basis; benefitting from increased skill levels, specialists in new technologies & integration or simply to increase your resource for pre- and -post sales support.
---
Where to buy Akuvox IP Intercoms in the UK
If you would like to discuss your next Access Control / IP Door Intercom system or would like more information on the Akuvox range of products, please call our team today on: 0115 9770075 or email us now: [email protected].
Click to download more information on the Akuvox IP Intercom and Access Control range: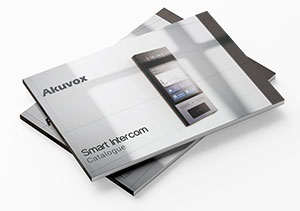 ---
APPLY NOW to join the Certified Akuvox Partner (CAP) Program
Apply now for the Certified Akuvox Partner Program and receive exclusive benefits including marketing rebates, free training and system design support, customer lead forwarding and a whole lot more!
The Certified Akuvox Partner Program has been developed exclusively for specialised resellers and integrators to provide sales, marketing, technical and pricing support in order to achieve successful Akuvox door intercom product sales and growth. Resellers and integrators from the commercial, home automation and security sectors can apply now to join the Akuvox CAP program.

---
Read our latest Access Control blogs...
---
View Akuvox Products: