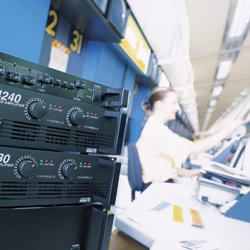 CIE Group is one of the UK's longest serving and most experienced value-added Professional Audio Visual Distributors supplying a huge range of professional AV products to the installation, integration and reseller markets.
Offering a product range of audio visual equipment built around quality, price and innovation, CIE is recognised throughout the UK AV market as one of the highest regarded and most innovative distributors in the industry.
Great products, outstanding service
We combine great products with exemplary levels of pre- and post-sales service and support to our customers and their clients. Our award-winning team of Audio Visual experts continues to break new ground in the service offered to customers, resulting in many of the most successful commercial integrated projects throughout the UK.
Ranging from the best schools & universities in the UK, to high street retail brands and the latest luxury residential complexes, you'll find audio, visual and communication systems designed, specified and supplied by CIE.
'One of the highest regarded and most innovative
AV distributors in the industry.'
We consider our products to offer one of the best, most considered professional Audio Visual ranges available, thanks to our direct partnerships with many of the world's leading AV and technology manufacturers.
---
Free System Specification and Design services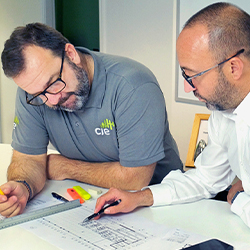 What makes CIE Group truly stand out from the competition? The service and support we provide to our customers exceeds our customers' expectations.
We have built a team of audio visual experts within our company that is the envy of our competitors - and we a share all our knowledge and experience with our customers in spades!..
Our AV expert team will support you from the initial design and specification stage of a project, provide a unique free AV system design service, in-house rack design and build facility - and supply a total solution tested and ready to deliver to site for installation.

Audio Visual product range
The CIE AV product range includes an extensive choice of professional installation audio equipment (such as amplifiers, microphones, loudspeakers, signal processing and the latest in audio-over-IP technology), audio visual distribution products for HDMI, HDBaseT, DVI, etc (such as matrices, splitters & repeaters, extender kits and AV signal converters), as well as induction loop systems, portable PA & tour guide systems and wireless connectivity kits.
Our central UK distribution warehouse holds almost £1 million worth of stock, available for immediate shipping. Search our full professional Audio Visual product range online now...