---
Leading innovators in Smart IP Intercoms & Access Control - Akuvox - have launched their Certified Akuvox Partner (CAP) Program - and are inviting professional installers and integrators to apply for CAP membership in order to receive a wide range of exclusive partner benefits.
The Certified Akuvox Partner Program has been developed exclusively for specialised resellers and integrators to provide sales, marketing, technical and pricing support in order to achieve successful Akuvox intercom product sales and growth. Resellers and integrators from the commercial, home automation and security sectors can apply now to join the Akuvox CAP program.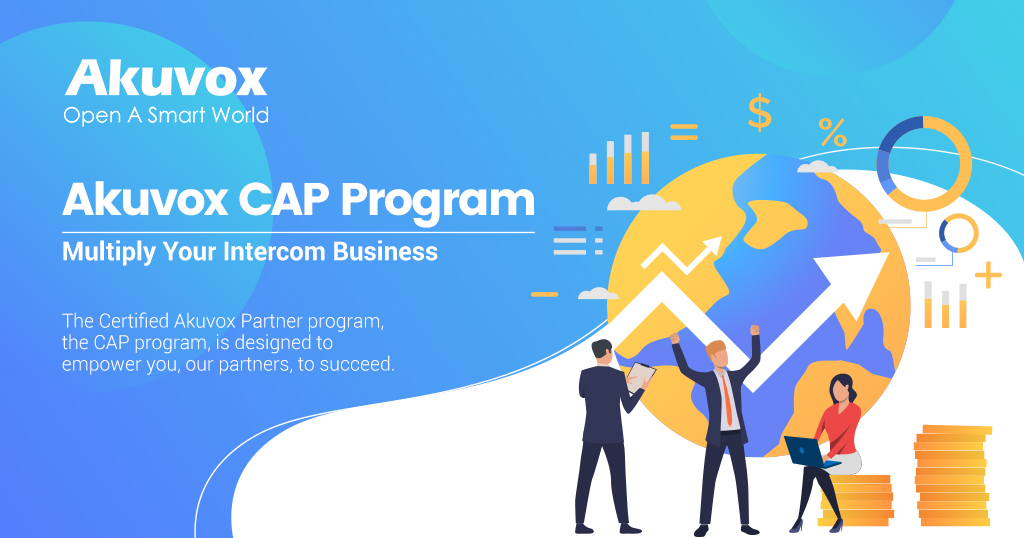 Successful applicants will complete our free Akuvox product & system training in order to achieve 'Certified Akuvox Partner' status - providing a number of exclusive benefits such as free training, ongoing e-learning and marketing support.
In addition, based upon agreed sales volumes, you will be awarded with the CAP Partner level of either Authorised, Silver, Gold or Platinum - in order to receive even greater Partner benefits.
These additional benefits range from marketing rebate opportunities, customer leads & special project pricing, to proof-of-concept engineer support and free access to Akuvox Experience Centres for customer training and events.

---
See the tables below for CAP Partner benefits and Partner Level qualification requirements...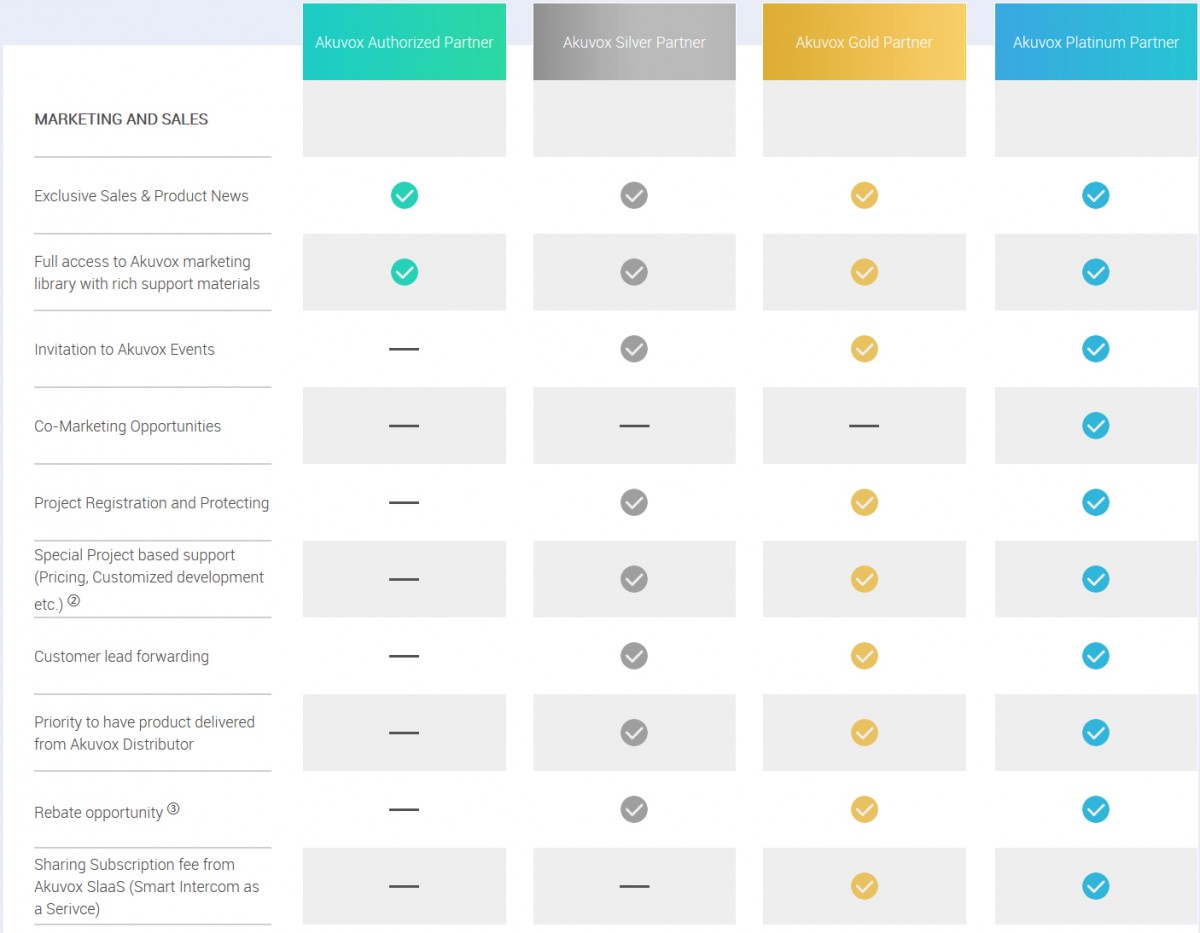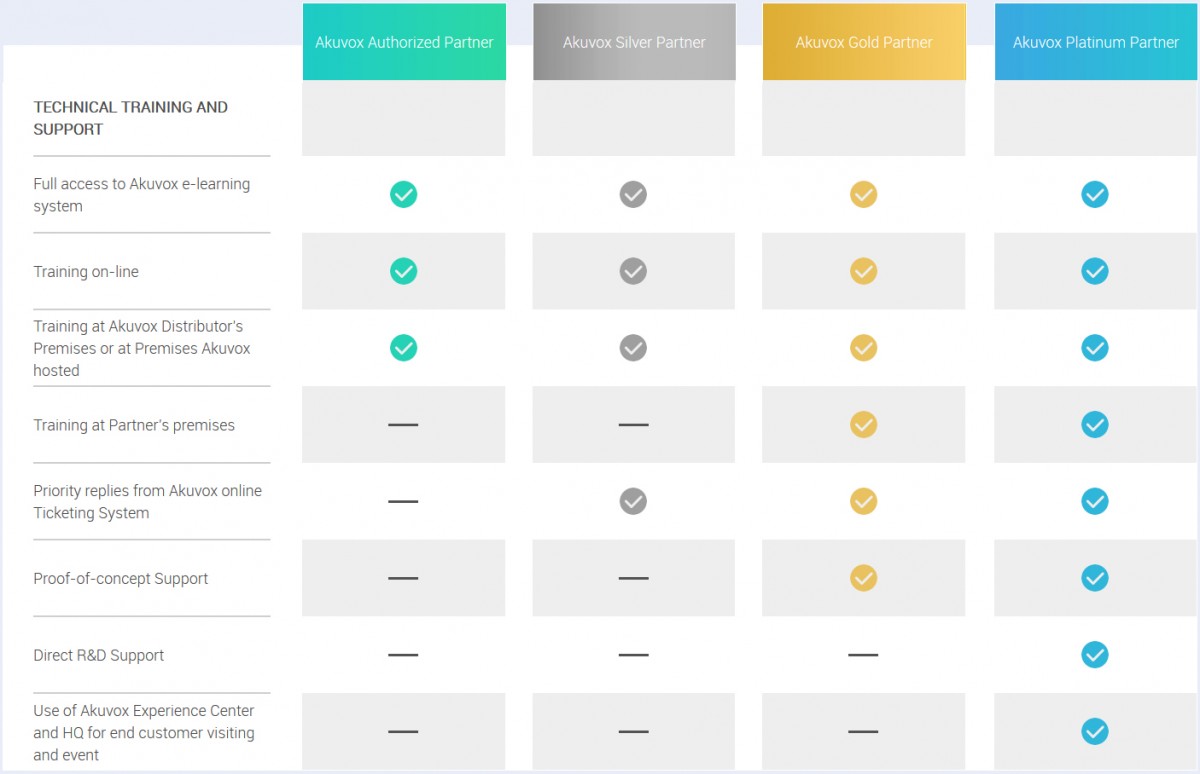 To qualify for each level of the Akuvox CAP Program, please check the below requirements: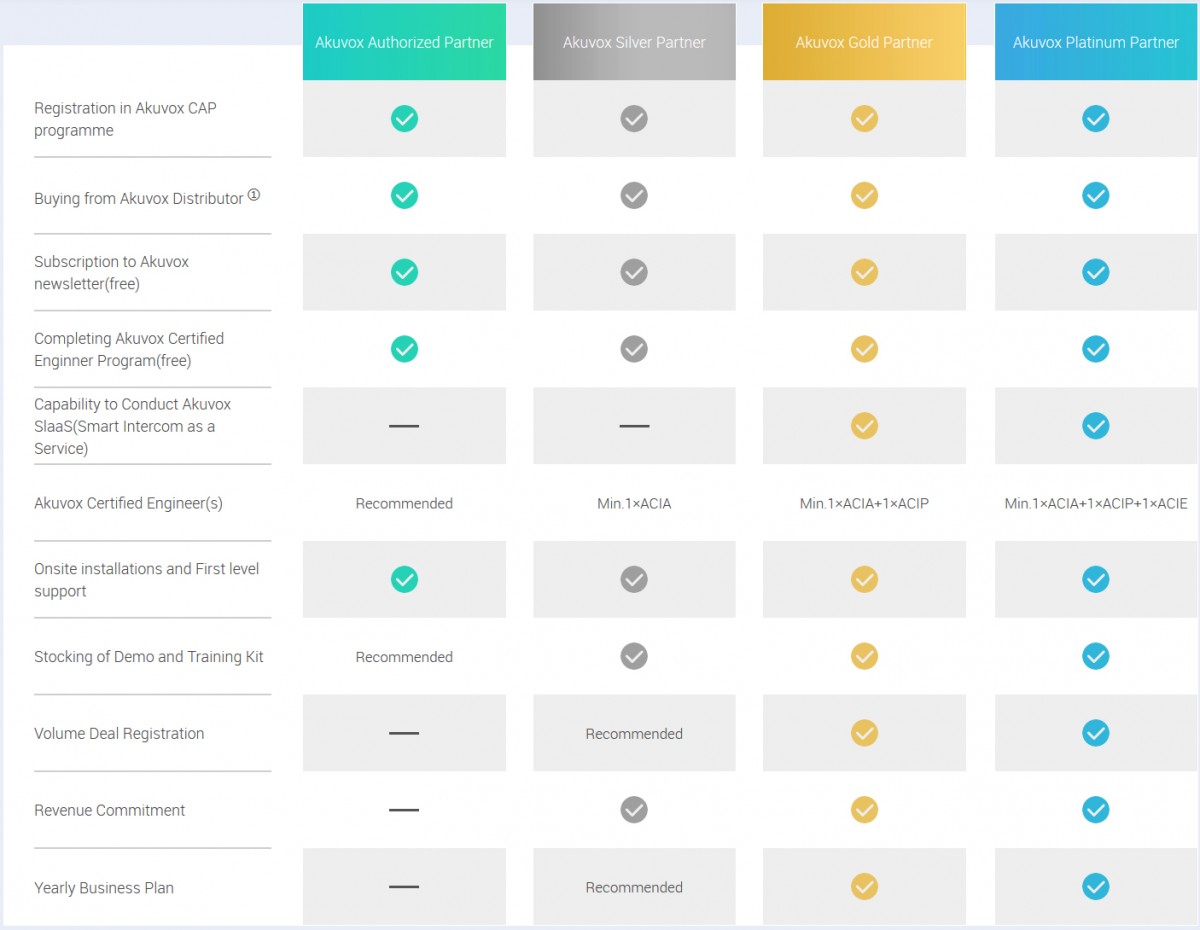 ---

Akuvox provides a free training and certification program for professional installers and integrators. The Akuvox Certified Intercom Program is divided into three levels of certification as follows:
Akuvox Certified Intercom Associate (ACIA)
The ACIA aims to equip installers with a basic knowledge of IP Intercom system integration, including subjects such as Session Initiation Protocol (SIP) and network setup, as well as basic configuration of Akuvox Intercom products.
The ACIA certificate is the ideal first level training to get individual's started as a highly successful Akuvox engineer.

Akuvox Certified Intercom Professional (ACIP)
The ACIP is designed to help engineers and integrators full master the advanced configuration and usage of Akuvox intercom products and system setup & maintenance.
By successfully completing the ACIP certification test at this level ensures that you have built a complete understanding of the Akuvox product range and IP Intercom solutions.

Akuvox Certified Intercom Expert (ACIE)
The ACIE will take you through the real-world application and solution design of Akuvox success stories in detail.
This advanced course will equip you with the industry's best practices, which you can flexibly apply to your future intercom and access control projects.
---
CAP Partner exclusive pricing
Based on your CAP Partner Level, you will benefit from exclusive additional discounted pricing.
Project price support
For large scale, high volume projects, additional discounts may be applied on a project-by-project basis.
Marketing rebates
High performing Akuvox Partners will receive a marketing rebate upon achieving agreed annual revenue targets.
Become part of the Akuvox professional community
Akuvox experts, engineers and partners will support you at all stages of specification, system design and installation.
Latest Akuvox news
As a CAP member, you will be the first to hear about latest Akuvox product news, events and special offers.
Free marketing materials
A full library of content-rich online and print marketing materials available free of charge.
E-learning
Full access to the Akuvox e-Learning library - fully updated and extended on a regular basis.
On-site training
On-site training for your engineers and user training for your customers at your specified location.
Priority technical support
Certified Partners will have priority access to online, telephone and on-site technical support from factory and UK-based engineers.
---
Apply to become a Certified Akuvox Partner now!