Buying Online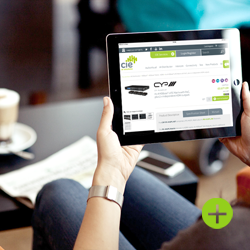 CIE has a full online catalogue and secure e-commerce facility for our AV, intercom and test instrument ranges, available to all our trade account customers and also for one-off sales.
As an account customer, you will require your personal log-in details to access your online account, view your trade-only discounted pricing and order against your company credit account. To request your online account login details, please CLICK HERE, or call our Customer Services Team on T. 0115 9770075.


---
Credit Facilities

CIE offers our trade customers Credit Account Facilities, Online Account Facilities, Trade-only Discounts and Flexible Terms of Payment. If your company is an integrator/installer, reseller/distributor or manufacturer and would like to be considered for a CIE Credit Account, please complete and return a Credit Account Application Form by CLICKING HERE.

---
Terms & Conditions
Click here for full details of CIE's Terms and Conditions of Sale.