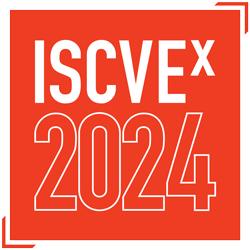 Show Details:
Dates: Wednesday 20th March 2024
Times: 9.00am - 4.30pm
Venue: Coombe Abbey Hotel, Brinklow Road, Binley, Warwickshire, CV3 2AB

CIE Group will be presenting our brand new range of Opus Hearing Induction Loops and drivers for Akuvox intercoms together with the brand new Inter-M range of IP speakers, amplifiers and microphones and EN54 range for the professional audio integrator.
More about ISCVEx 2024
If you're working in commercial audio system design, integration, project management or sales, ISCVEx 2024 provides excellent opportunities to learn, engage and discuss commercial audio solutions in an intimate, non-imposing environment.
Taking place at Coombe Abbey on Wednesday 20th March 2024, ISCVEx 2024 combines educational seminars with leading networking opportunities and a table-top manufacturers' exhibition from more than twenty commercial audio market leaders.
Attendees can expect to learn first-hand the latest manufacturing trends and market directions from some of the commercial audio industry's primary voices. And did we mention lunch is included for all attendees?