More than just an AV distributor
With more than 50 years experience in the audio visual and electronics industries, CIE is regarded as one of the leading and most innovative AV trade distributors in the UK.
As a true 'value-added' distributor, providing our customers with exemplary products and service is the key to our success, with a team of true experts in product, specification, design and integration.
CIE specialises in the four key product groups of Audio Visual, Intercom, Connectivity and Test Instrumentation and as the tier 1 UK distributor for many leading brands in these markets, we work in partnership with manufacturer and installer to meet the exact needs of individual projects and market trends.
---
End-to-end Project support from our AV experts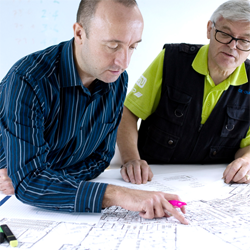 CIE's in-house team of AV experts ensure that from start to finish of your project, we can support you to ensure the best solution, the best technology and the best results for your clients.
Our team includes AV system designers, product consultants and technicians, working together with your dedicated account manager and customer services team member. Our AV experts provide a unique, free system design and specification service, working in partnership with you, the installer, to deliver the best solution for your customers.

---
Award winning Audio Visual training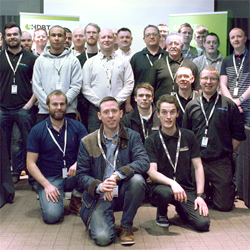 CIEprovides a wide range of free technical training academies for AV professionals at our Nottingham-based training facility and around the UK.
Our AV experts deliver these free one-day academies for professional installers and integrators, many of which are certified by professional bodies including CEDIA and Infocomm.
To date, we have delivered more than 50 free HDBaseT Academies to over 400 AV professionals and have recently been approved by the HDBaseT Alliance to provide certified HDBaseT Installer Expert Programs.
---
HowToAV.tv - the industry's leading AV training channel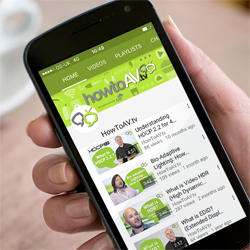 CIE is proud to bring HowToAV.tv - the first and only free AV training channel - to the audio visual industry, our award-winning online training initiative for AV professionals and end users.
HowToAV is an online channel delivering free technical videocasts on all the lastest AV technologies, installation techniques, jargon-busters and industry news from trade expos from around the world.
Presented by the CIE team of AV experts, plus a whole host of independent AV industry thought leaders, HowToAV.tv provides free to view training videocasts on hundreds of technology subjects including HDCP, HDMI, HDBaseT, EDID, HDR, professional audio and more - and it's all brought to you free of charge, courtesy of CIE!
---
Marketing Support

CIE offers full-service marketing support to our trade customers and our award-winning marketing team is full of innovations to help promote our technologies and your services to your client base! Our marketing team has in-house expertise in online, print, video production, photography, promotion and events and would be happy help with your promotional activities. Whether it's simply a request for product images, your own-branded literature or ebulletins or advice with online or video production, we're full of great ideas and we're here to help...
---
Credit Facilities

CIE offers our trade customers Credit Account Facilities, Online Account Facilities, Trade-only Discounts and Flexible Terms of Payment. If your company is an integrator/installer, reseller/distributor or manufacturer and would like to be considered for a CIE Credit Account, please CLICK HERE to complete our Credit Account Application Form.
---
Buying Online

CIE has a full online catalogue and e-commerce facility, available to all our trade account customers and for one-off sales.
As an account customer, you will require your personal log-in details to access your online account, view your trade-only discounted pricing and order against your company credit account. To request your online account login details, please CLICK HERE, or call our Customer Services Team on T. 0115 9770075.

---
Terms & Conditions
Click here for full details of CIE's Terms and Conditions of Sale.