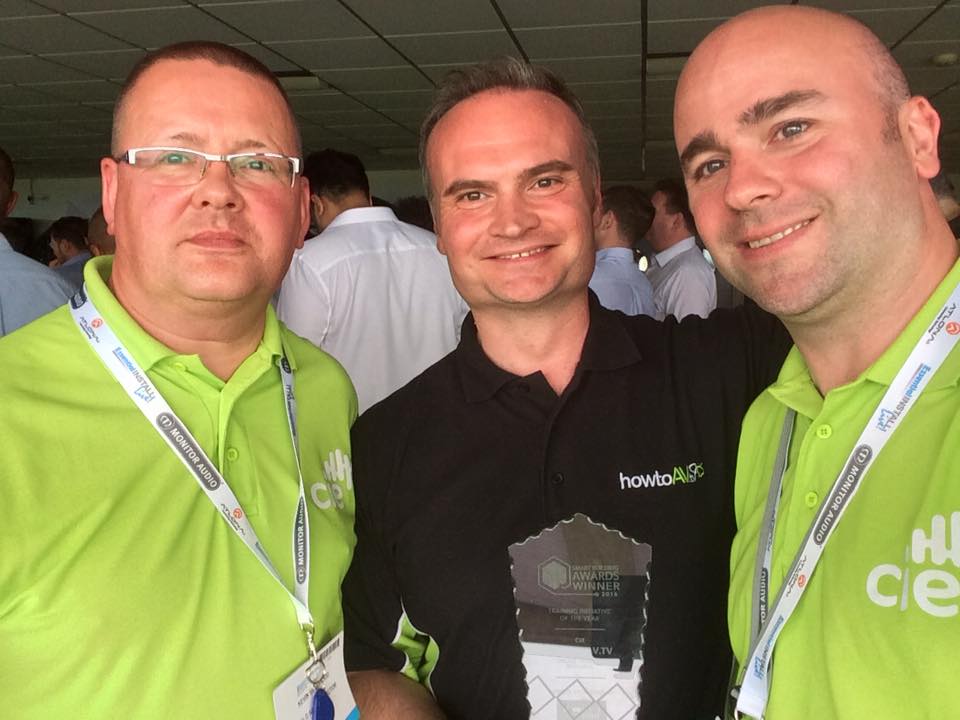 At the Essential Install Show at Sandown Park, CIE gained further recognition when they were presented with the Smart Buildings Awards for Best Training Initiative for their HowToAV.tv online video training channel.

This is CIE's fourth industry award to be presented this year, for the company's innovative approach to distribution in the AV industry and for marketing and training.
CIE's HowToAV.tv is a unique online training initiative which provides free online training videos aimed at AV professionals and end users, giving tips and advice on the latest audio visual technologies and installation techniques.
Covering subjects as diverse as HDBaseT, HDMI, WiFi, 100v line, EDID, HDR video, HDCP and many more, the channel currently delivers over 100 pieces of free traiing content from AV industry experts and thought leaders.
For all the latest videos, blogs, knowledge and news for our HowToAV team of AV experts, click here...