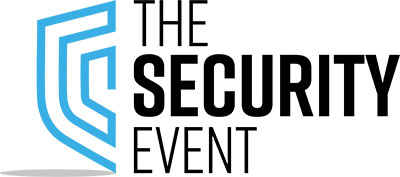 Show Details:
Dates: 25-27 April 2023
Venue: NEC Birmingham, B40 1NT
Stand: 3A/G50
---

The Security Event 2023 brings together all the market leaders and industry experts of UK security under one roof, at the NEC Birmingham. The exhibition will showcase the world's leading security brands and will attract thousands of attendees over three days.
The CIE team willbe joined by our industry-leading partners Akuvox, Axis, Quanika and InterM – and the exclusive UK launch of virtual concierge from Carson - as we invite you to join us at our incredible coffee lounge and technology gallery.
Our FREE CIE Coffee Lounge is open to all visitors; please feel free to drop-in for refreshments, to take a break or to meet with colleagues or customers. The CIE team will be on hand to welcome you and to demonstrate any of the 50+ security and access control innovations displayed on our beautiful new stand.
---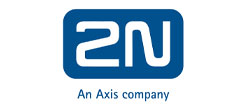 2N IP Door Intercoms & Access Control
2N is a world leading manufacturer of IP intercoms and a significant innovator in the field of IP access control systems and IP elevator communicators.
Join us on stand for the very latest in smart IP intercoms and access control such as the 2N Mullion range, flag ship IP Style and revolutionary 'Wave Key' mobile access control technology which offers fast and secure Bluetooth method of access control.
• IP Style Smart Door Intercom
The 2N IP Style is the latest model to be added to the IP Door Intercom range.
The IP Style has a 10′′ colour display with the capabilities to offer different office and residential screens thus making it the ideal access control solution for apartment buildings, MDUs, co-working office spaces and gated communities.
It is available in 2 different versions, it includes RFID or secured RFID, Bluetooth and Smart PIN keypad authentication methods. It also supports the brand new WaveKey Bluetooth contactless verification for ultra-fast and ultra-secure access via smartphone.
Both versions also feature IP65 and IK08 protection ratings, making it suitable for both indoor and outdoor location.
• Wave Key contactless access control
The 2N Wave Key new access technology is setting a new benchmark in speed, reliability and security for mobile access control for both offices and buildings.
The singular ease of use gives building owners and users safer options for accessing and reconfiguring office or residential space as general Covid restrictions are lifted but social distancing or testing requirements remain in place.
The new patented mobile access technology is capable of unlocking a door in just 0.3 seconds, which is twice as fast as a RFID card.
• Mullion Access Unit M Range
The latest mullion style Access Unit M range will also be on show. Ideal for both residential and office controlled access applications; their extra narrow form is designed for location in limited spaces – particularly doors frames.
The Mullion Style Access Unit M range is available in 8 different versions and includes RFID, NFC, Bluetooth and PIN keypad authentication methods, the 2N Access M range also supports dual authentication for increased security. The range is also IP55 and IK07 protection rates meaning they are suitable for both indoor and outdoor location.
---

Akuvox IP Door Intercoms & Access Control
Akuvox is a leading global brand for IP door intercoms, access control and telephony equipment.
The Akuvox range of IP door entry & access control devices combine both quality and innovation for a secure communication and door entry for MDU's, university and school campus, secure units and residential applications.
Join us on stand for our live demos of the latest contactless and biometric access control and door entry systems such as the new A0 series Access Control Readers.
• A0 Series Access Control Readers
The A01 is an Access Reader with dual-frequency RFID and NFC for fully contactless access credentials via card, keyfob or smartphone.
The Akuvox A02 model features dual frequency RFID, NFC and pin code keypad.

InterM is one of the world's leading commercial/professional audio equipment manufacturers, now entering the security market with their latest audio-over-IP technology.
Join us on stand as we showcase the audio-over-IP range. This range will focus on the product's ability to fully integrate with other 3rd party IP-connected systems – in particular, working in unison with CCTV surveillance systems to provide live and event-triggered audio announcements, warnings and remote communication for anyone in distress.
The InterM IP audio range includes a full range of out-of-the-box public address IP loudspeakers, as well as analogue-to-IP adapters, allowing any conventional 100v line or low impedance speakers to be converted to network audio.
---

Carson Living Virtual Concierge
Harnessing mobile and virtual technology, the Carson One-App Resident Experience and 24/7 Remote Doorman Service integrates with many leading IP access control, video monitoring and online payment brands and has already taken the US MDU and multi-family building sector by storm.
Carson enables instant and streamlined property management in unmanned buildings and communication between residents, staff & management, as well as providing a 24/7 remote concierge support centre.
Join us on stand for the exclusive UK launch of Carson the virtual concierge. The One-App Resident Experience and 24/7 Remote Doorman Service.
Communication & Payments
Deliveries
Access Control & Visitor Management
Integrations

Axis Communications is the leading brand and manufacturer for network cameras, access control and network audio systems for public address, background music, audio advertising and security and video surveillance industries.
CIE are the official I.P. audio specialist UK distributor for the Axis Network Audio product range. Not only do we stock the audio range of products, but our team of system designers and support technicians work hand-in-hand with Axis and Axis partners to provide expert advice on product choice, system design, system specification, system set-up and after sales service.
A world of audio possibilities
Axis network audio systems are complete high-quality audio systems you can use for a wide variety of applications such as:
Live or scheduled announcements in different zones
Create ambiance with easy and flexible scheduling of great-sounding background music
Improve security on your premises with event-triggered announcements and direct callouts
All while enjoying the many benefits of a network audio system
---

Quanika Integrated Security Platform
Quanika is a flexible software platform that allows you to pay for what you need and is easily scalable. It offers small to mid-sized users modular security solutions leveraging the best of both, Axis hardware with Quanika software.
Join us on stand as we demo how Quanika works and could make your system easily scalable.