CIE-Group and Real Networks have announced a new partnership to bring the high-performance SAFR SCAN face authentication access reader range to the UK market.
Ideal for both indoor and outdoor environments with changing lighting conditions, SAFR SCAN's facial recognition technology is 99.9% accurate and uses anti-spoofing technology to ensure the liveness of the individual being authenticated.
Optimise your Access Control with SAFR SCAN, the ultimate face recognition solution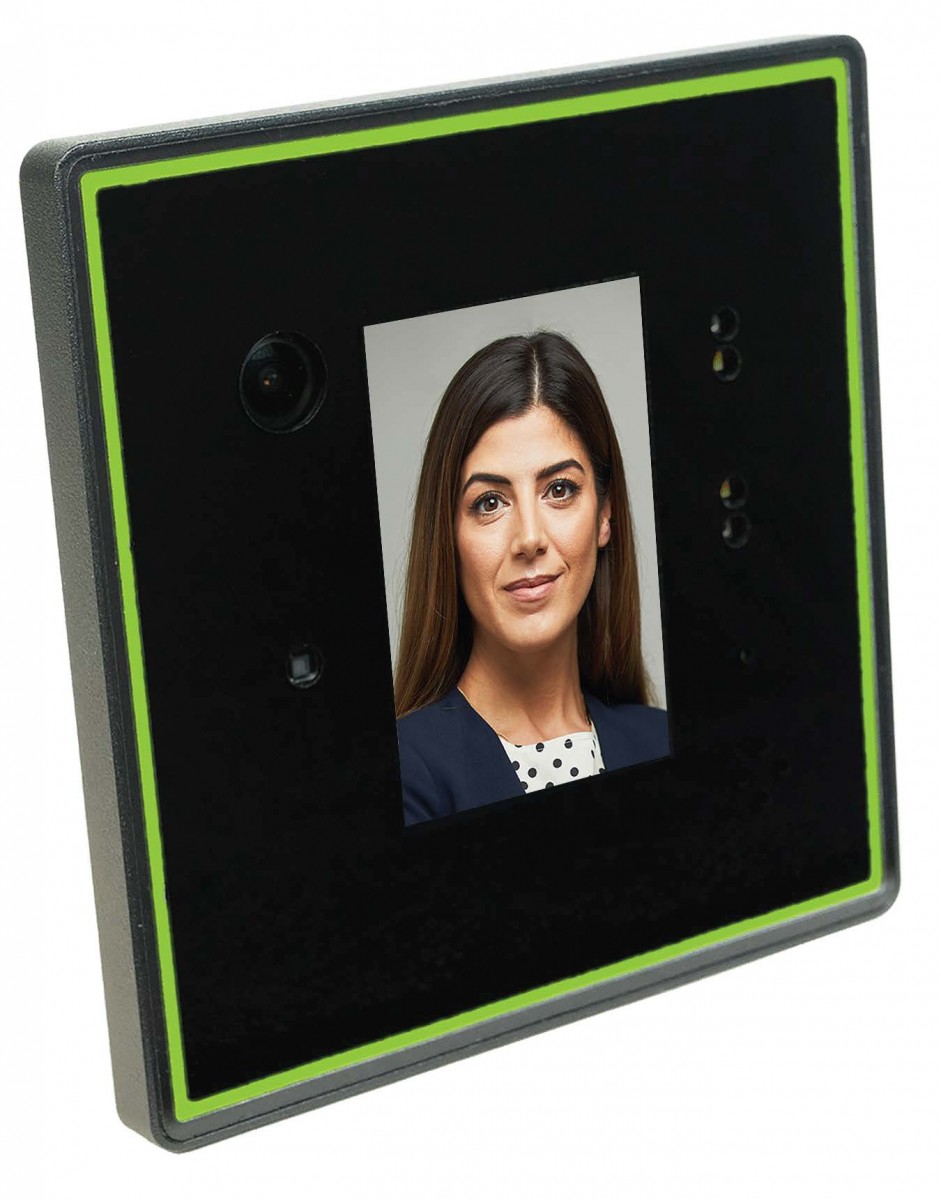 Experience seamless access control with SAFR SCAN from Real Networks, your gateway to frictionless and swift contactless authentication. This cutting-edge face recognition technology ensures rapid access without the hassle of keycards, badges or PIN codes. By simply glancing at the device, users can authenticate their identity effortlessly, making it the ideal choice for access control, workforce management and health & safety applications.
Not only is it user-friendly, but it also boasts easy installation and seamless integration with many leading access control platforms. This ensures a hassle-free deployment experience tailored to your specific needs.
Elevate your security measures and streamline your access control processes with SAFR SCAN. Experience the future of secure, efficient and cost-effective authentication today.
Your face is your access credential
Embrace the future of access control with SAFR SCAN, where your face becomes your ultimate credential. Unlike legacy access control authentication methods such as cards and key fobs - which are prone to loss, theft or replication - face recognition authentication offers unmatched security and efficiency.
Traditional credentials, including PIN codes and ID cards, have their limitations. SAFR SCAN revolutionises identity authentication by harnessing the power of face recognition, proven to be the superior choice for security, speed and flexibility. Experience top-tier security and operational efficiency with SAFR SCAN, setting new standards in access control technology.

What are the benefits of SAFR SCAN face recognition access control?
Your face is the authentication credential

Dual Factor authentication

Contactless - Face & Mobile

Phone stays in your pocket

Tailgating detection

Robust anti-spoofing

Built for broad-market adoption
---
SAFR SCAN product range
SAFR SCAN SC100 / SC200 Access Readers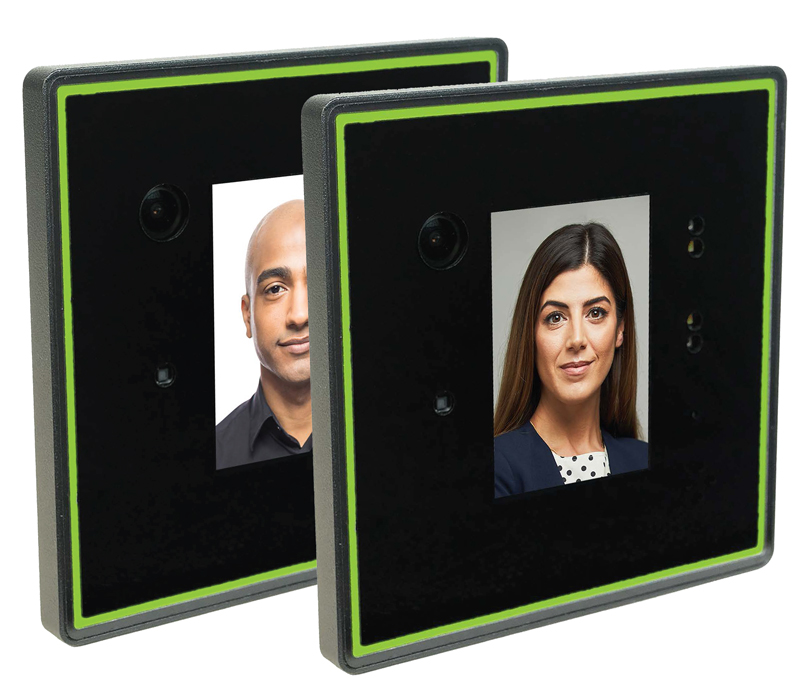 The SAFR SCAN SC100 and SC200 models redefine access control, offering a seamless and rapid authentication experience through cutting-edge facial authentication technology.
Registered users simply glance at the readerr device, eliminating the need for cumbersome keycards, badges, or PIN codes. This innovative security solution from Real Networks redefines securioty and performance using the latest biometric scanning technology for contactless, flexible and secure staff / resident / visitor authentication into the building.
Available with or without dual factor authentication (SC200 model also includes RFID) for even greater levels of building security.
SAFR SCAN SC50 Mullion Mount Access Reader
This compact, mullion-mount version of the SAFR SCAN access reader is ideal for use in limited space locations, whilst featuring the same technology and unbeatable levels of speed and secuirty performance as the stndards SC100 / SC 200 devices.
SAFR KEY Mobile Credentials App
The SAFR KEY mobile credentials app is seamlessly compatible with SAFR SCAN biometric access readers and other PKOC-compatible access systems. This innovative app allows users to effortlessly create, register, and utilise their personalized mobile credentials for seamless access through doors and other controlled access points.
Leveraging cutting-edge Bluetooth BLE technology and advanced cryptography, SAFR Key ensures secure communication with the SC50, SC100 and SC200 access readers. Simply put, SAFR Key signals your mobile credential to authenticate you, granting access tailored to your permissions. What sets SAFR Key apart is its ability to operate discreetly in the background of your phone, eliminating the need to handle physical cards or constantly interact with your device.
SAFR INSIDE On-board Face Recognition for Third-party Cameras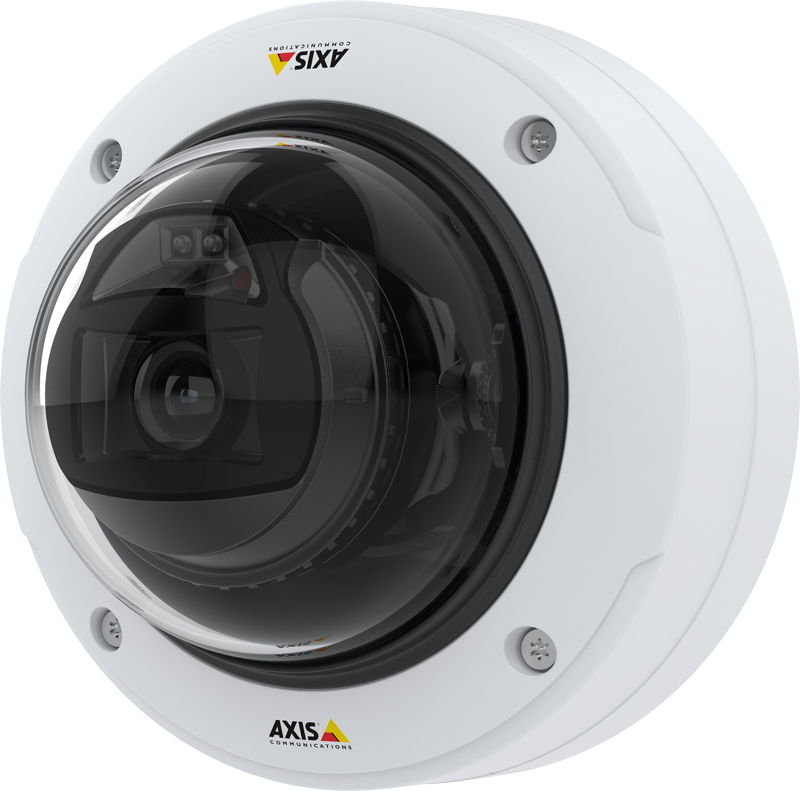 SAFR Inside brings live video face recognition and video analytics features to third-party, smart edge camera devices. Embedded directly into the camera, SAFR Inside utilises onboard computer functionality — eliminating the need for servers dedicated to processing video streams.
By eliminating server hardware, SAFR Inside provides significant savings per camera in on-premises server hardware. Leverage powerful video analytics capabilities, in real-time with dramatic reductions in total cost of ownership.

---
Download the SAFR SCAN brochure here: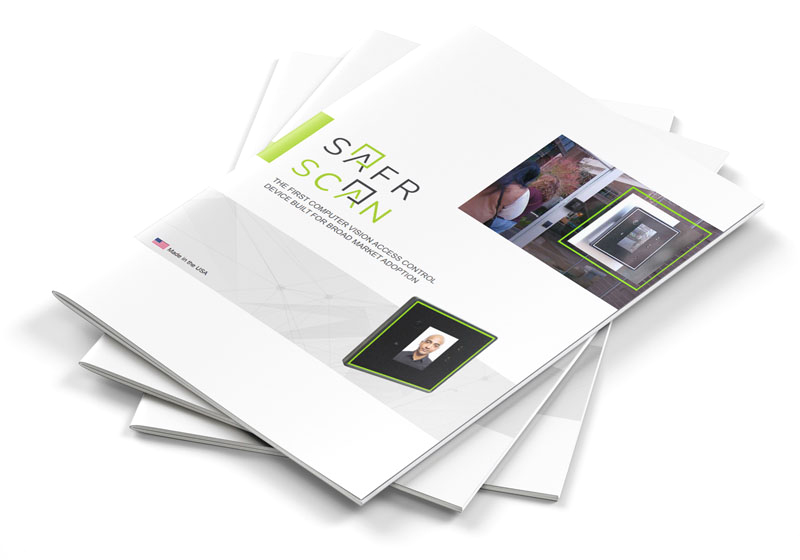 ---
Available to order now from CIE
Available from UK distributor CIE-Group, the SAFR SCAN from Real Networks product range is a high performance and secure face authentication solution for commercial and residential access control.
For full details or to arrange a product demonstration, please contact the CIE sales team on T. 0115 9770075 or email

[email protected]
---
Related Products: