September 2018 saw CIE's very own Team AXIS charity cycle team successfully take on its 11th annual challenge to cycle 500+ miles across France in just 3 days - resulting in a further £5000+ being raised for our supported charities!
As well as our annual support for Cancer Research and The British Heart Foundation, each year we choose a main charity which is close to our hearts and, this year in memory of our great friend and colleague Jon Doar, we chose to support Maggie's Cancer Support Centre Nottingham for a second year.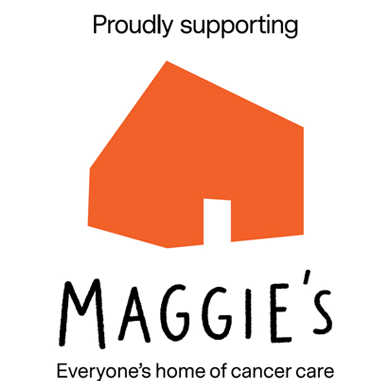 In April 2019, we were lucky enough to be invited to visit the Maggie's Support Centre in Nottingham to see for ourselves how their work helps to support so many people from the Nottingham area who are affected by cancer.
During the visit, we were pleased to present a further cheque for £2700 to add to our previous donation of £5000.
"We would like to say a huge thank you to everyone who supported the team and, of course, to all of our sponsors who gave so generously towards these amazing organisations and the incredible work they do." said CIE sales director Steve Collin.
Over £45,000 raised so far by the CIE cycle challenges
In addition to the £54000 raised during our 2018 challenge, the CIE cycle team have previously raised in excess of £40,000 for Cancer Research, The British Heart Foundation, Nottingham Saving Lives Helipad Appeal and local children's charity Derby Kids' Camp.
CIE's Team AXIS are generously sponsored by AXIS Communications.