Location: Manhattan, New York, USA
Client: Rivington Properties
Client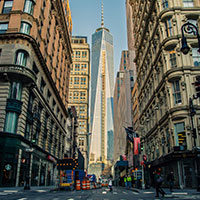 The owner of a 54-unit apartment building 15 West 75 street of Manhattan, New York required an urgent replacement of its building entry system to help keep his residents safe and add more convenience for building entry.
System Requirements
The 54-unit apartment building had an old intercom system at the main entrance that was broken, which put the security of the building and its residents at risk. The owner was after an advanced and affordable intercom system that meets the residents' need of higher security and more convenience for building entry.
The Solution - Akuvox Smart IP Intercom System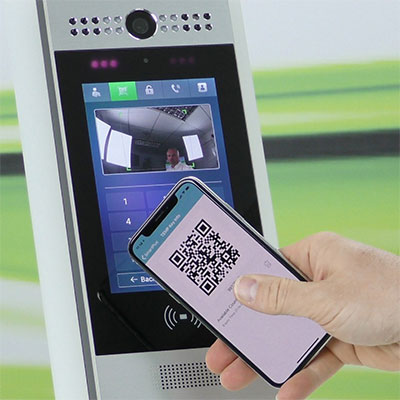 The client went with the Akuvox SmartPlus smart cloud-based intercom solution. This consisted of a doorphone and mobile intercom apps as the answering units. Akuvox's R29C IP Intercom Android doorphone was installed at the main gate without a glitch. As it supported PoE, it only required one cable to finish the installation. The indoor monitors that usually come with a traditional intercom solution were replaced by Akuvox's mobile intercom app, the SmartPlus App.
Using the Akuvox SmartPlus not only stream Iined building entry, but it also made the apartments stand out with a cutting-edge amenity that modern residents are looking for. The Akuvox R29C IP Intercom supports multiple door entry methods, including RF cards, PlN codes, NFC, Bluetooth and face recognition. Residents can select any option that suits their individual needs or preferences. Visitors can easily look up the apartment number to call on the 7" touch screen and enjoy excellent audio communication with the residents.
Door Intercom & Access via smartphones for residents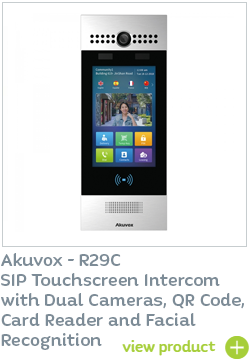 Via the Akuvox SmartPlus App, this Smart IP Intercom system also allows residents to use their smartphones to receive calls, remotely open gates & doors, create virtual temporary PIN or QR entry codes for visitors or deliveries and check door release logs - all fully remotely from anywhere in the world.
The Results
The new intercom system measured up to the building owner's every expectation. From selection to installation, the whole process was fast and easy. It was also affordable as he only needed to buy one unit as the doorphone without the need to pay for indoor monitors. Akuvox SmartPlus also helped deliver a modern residential living that offers residents better video and audio speech quality and great flexibility and mobility through their mobile phones.
Product
- Akuvox R29C Smart IP Intercom