Location: Primary Gallery, Nottingham
Client: Primary
Integrator: Cookson & Son Ltd
---
Client: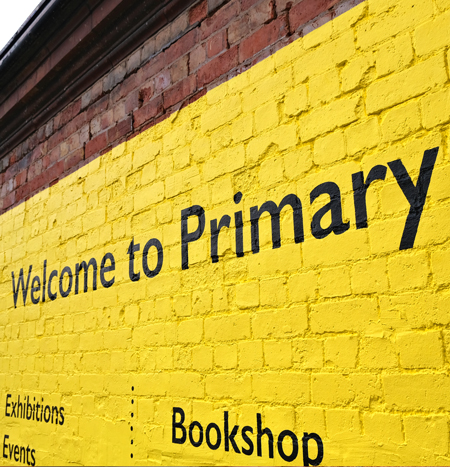 Primary is an artist-led contemporary visual arts organisation and charity located in a Grade II listed former school in Nottingham. The organisation and its dedicated gallery spaces serves as a vibrant hub for creative exploration, innovative projects, and partnerships, broadening the participation in art creation and fostering connections between local and global communities.
System Requirements:
Located close to Nottingham's vibrant city centre, Primary Gallery & Community Hub is located within a grade II listed Victorian school building. The charity recently re-opened to the public following various building works with a focus on accessibility, welcome and inclusion.
The focus on accessibility throughout the building included the need for an easy to use, yet highly secure access control and door entry system to meet the needs of both staff and visitors.
Primary's existing security and access control system was outdated and in need of significant upgrade and so, as part of the refurbishment of the building, a new IP connected door entry system was required to replace the previous analogue technology throughout the building's gallery, communal and work spaces.
The Solution: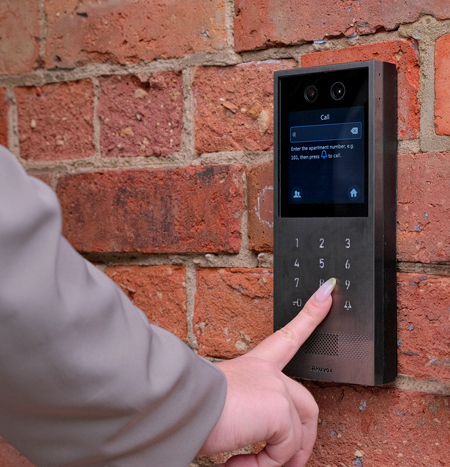 Gate and access control installers – Cookson & Son – worked in partnership with the CIE-Group in-house system design team to specify an IP-connected door intercom and access control system which would integrate with the building's existing security hardware and automated gates.
As the building is located close to the City's nightlife, ensuring that security and the products specified were resistant to vandalism or tampering were key considerations. This led the team to specify the Akuvox X912 vandal-resistant smart intercom device for the high-traffic, higher risk locations due to the superior IP and IK ratings of the device.
Positioned at the street-side automatic gates and main door entrances, the Akuvox X912 intercom unit features HD colour camera, high quality audio and a wide variety of touch and contactless access authentication technologies (including Digital Keypad, Face Recognition, Bluetooth, RFID & QR Code).
These robust door intercom devices are paired Akuvox C315 intercom answering panels which allow staff clear and quick identification of visitors to the gates and doors, as well as the ability to communicate and allow access remotely to approved visitors.

Products:
-3 x Akuvox X912S Vandal Resistant SIP Video Intercom
---
What is the Akuvox X912S?
The Akuvox X912S Vandal-resistant Door Intercom is an advanced, smart IP door intercom device with multiple contactless credential authentication opions.
This IK09 / IP65 high-impact smart door phone device offers a wide range of credential authentication methods including contactless authentication for door intercom and access control.
The Akuvox X912S Door Intercom features various touch and mobile access options including secure face recognition, RFID, BLE (Bluetooth 5.0) & QR Code contactless authentication and PIN Code access for an all-round secure, IP intercom/access system.
Due to the high levels of protection, the X912S Intercom is ideal for door entrance or gate systems, outdoor and high impact locations.
What is the Akuvox C315S?
The Akuvox C315S is a cost-effective, professional Touchscreen Door Entry Monitoring Panel featuring Android operating system.
Providing HD video and high quality communication for door intercom & video phone systems via SIP 2.0 protocol, the Akuvox C315S is ideal for residential and multi-point MDU door entry systems.
This IP-connected door answering panel provides a stylish, budget-friendly touchscreen experience in an unobtrusive, space-saving design featuring 7" HD capacitive touchscreen display.
The Akuvox C315S is a professional, but cost-effective indoor intercom panel for interior use and is ideal for integration as part of an Akuvox Door Entry System using the Akuvox Intercom product range.

Let the CIE system design team help with your next Door Intercom or Access Control project
CIE is the UK distributor of the Akuvox door Intercom & access control product range. Our expert team of system designers and specifiers would be happy to assist and advise with any door intercom or access control projects; please call the team on T. 0115 9770075 or email

[email protected]