Location: Royal Hospital Chelsea, London
Client: Royal Horticultural Society
Installer: Show Hire Ltd
Client:
Held annually by the Royal Horticultural Society, the Chelsea Flower Show is one of the most prestigious horticultural events in the world, captivating visitors with its breath-taking displays of exquisite flowers, stunning garden and innovative landscaping designs. Held each May in the grounds of the Royal Hospital Chelsea, this iconic show combines beauty, creativity and celebration of nature's splendour in a truly unforgettable experience.
System Requirements:
The Chelsea Flower Show has been captivating gardening enthusiasts and flora lovers for over a century. The 2023 show was no different, with an array of stunning displays and breath-taking landscapes.
As technology continues to advance, event organizers - the Royal Horticultural Society - needed innovative ways to enhance the visitor experience and ensure high quality communication throughout the site for staff, traders and visitors to the event.
One such advancement was the implementation of a state-of-the-art Public Address (PA) system, designed and implemented by leading event technology providers – Show Hire Ltd.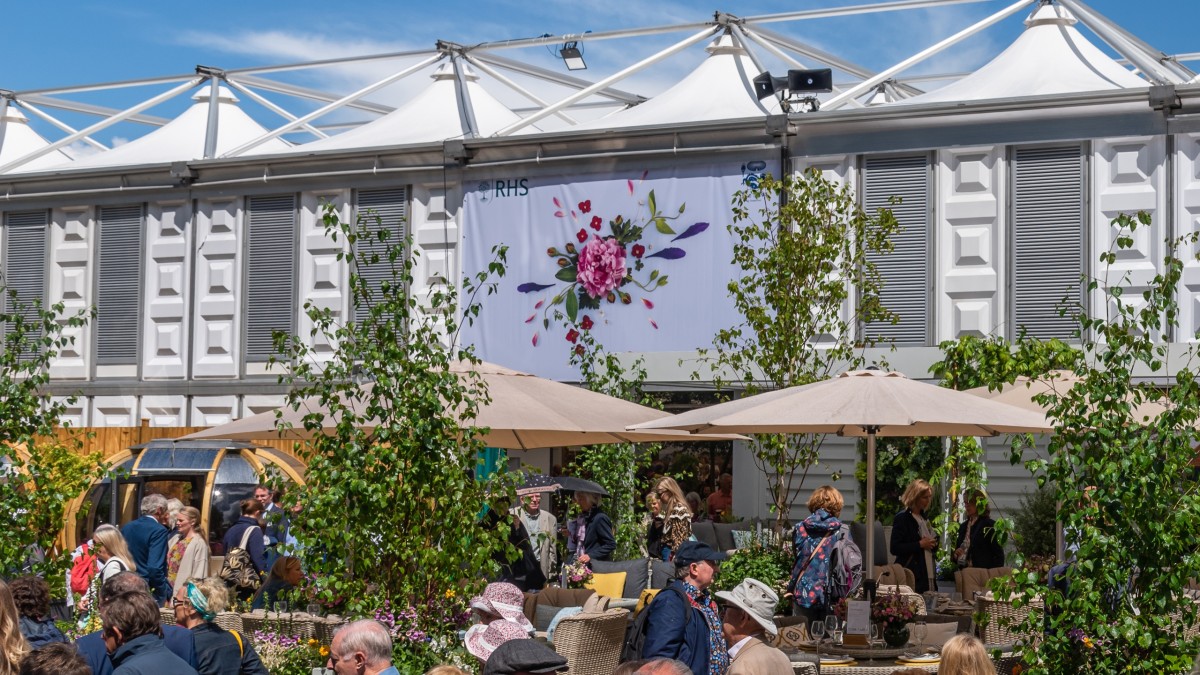 Crystal clear sound reinforcement
In any large-scale event like the Chelsea Flower Show, effective communication is vital. A modern PA system has the capability to deliver crystal clear sound quality, ensuring that every announcement reaches the audience with utmost clarity. With improved audio dispersion and intelligibility, attendees were able to hear every word without straining, even in crowded areas. This greatly enhanced the overall enjoyment, understanding and safety of the event.
Strategic loudspeaker placement
A well-designed PA system considers the layout and dynamics of the venue. The Chelsea Flower Show features expansive gardens, floral displays and busy walkways. By strategically placing speakers throughout the showground, Show Hire ensured that essential information reached visitors in all areas. Whether it was an update about a specific exhibit, a reminder of upcoming events, or general instructions, attendees had access to essential information at all times. Moreover, multiple zones could be created, allowing targeted messaging for different zones or locations.
Emergency alert messaging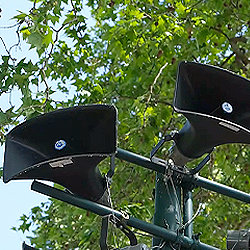 While the focus of the Chelsea Flower Show was on celebration of the plants and gardens, safety remained a top priority. The sophisticated PA system seamlessly integrated with emergency notification capabilities. In case of any unforeseen circumstances, such as severe weather, medical emergencies, or evacuation protocols, the PA system could broadcast clear instructions to ensure the safety and well-being of all attendees. Quick and effective communication during such situations was crucial, and CIE-supplied public address system allowed organisers to respond promptly and efficiently.
The Solution:
Show Hire specified a variety of audio systems throughout the site with all loudspeakers supplied by CIE-Group; internally in the Main Pavilion and restaurants, as well as throughout the entire showground outdoor spaces.
For the restaurants, the Inter-M WS30T music speaker was specified to provide high quality ambient background music and audio messaging.
Full coverage of the Main Pavilion comes from specially-built horn speaker arrays using the Inter-M HS-30RT, with all outdoor areas covered using more than 140 high-performance Atlas CJ46 flares with 50W drivers.

"We've dealt with CIE for nearly 30 years and we know the team behind the scenes. It's easy to get hold of stock when we want it, our rep is always in touch - you can phone him at a minute's notice.
It works brilliantly for us and has done for 30 years"

Nick Chubb
Managing Director, Show Hire Ltd
Products:
140 x Atlas CJ46 Wide Dispersion Flare with 50W Driver

Let the CIE system design team help with your next public address project
CIE is an award-winning distributor of professional audio systems. Our expert team of AV system designers and specifiers would be happy to assist and advise with any door intercom or access control projects; please call the team on T. 0115 9770075 or email

[email protected]