2N has announced that it's full range of IP intercoms, Access Unit 2.0 and Access Unit M readers installed with 2N Security Relay are now 'Secured By Design' accredited.
This means their very nature further increases a property's physical security through door entry and access control.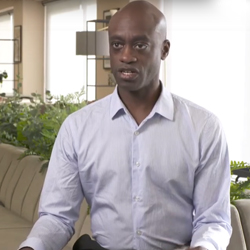 2N products have been successfully tested as critical components within LPS 1175 Issue 7 SR2 specification for testing and classifying the burglary resistance of building components and security enclosures.
Michael Nicholson, 2N's Business Development Manager for the UK and Ireland, says, "We are very proud that our intercoms and access unit readers are now SBD accredited. Our products are being incorporated into more and more major projects throughout the UK – Sópers House, just outside London, and Burlington House in central Manchester are recent examples – and SBD certification is being requested more and more often, both in commercial and residential buildings. It's an objective guarantee that our products meet the highest security standards, and it will be a big advantage as we continue to grow our business in the UK."
---
Read more about:
---

Lyn Poole, Development Officer at Police Crime Prevention Initiative Secured by Design, says, "Access control in residential or commercial buildings needs to be fit for purpose and the fact that 2N's products have been independently tested and certified within doorsets to police-recognised standards will help their customers feel more confident about their safety within their building when these products are installed."
If you are needing a new access control system and want to be confident you'll always meet the highest security standards for access control systems then 2N is a great option!
What is Secured By Design?
Secured by Design (SBD) is the official police security developed by the UK Police Service with the specific aim to reduce crime and help people live in more safe and secure environments. The SBD initiative seeks to improve the physical security of buildings using products such as doors, windows and access/locking systems that meet SBD security requirements.
Need help designing or specifying a 2N access control system?

CIE is the official UK supply partner for the 2N range of door intercom and access control products.
Our professional system design team provide a unique system architecture service for installers and integrators to help you deliver the best in integrated and autonomous systems.
If you would like to discuss your next integrated building system or would like more information on our full range of products, please call our team today on T. 0115 9770075 or email us now.
2N Secured By Design featured products: