Location: Sopers House, Cuffley
Client: Sopers House LLP
Integrator: Smart2U
Client: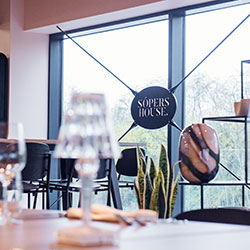 The incredible Sopers House offers up to 70,000 sq ft of serviced workspace, with luxury co-working space. With a wide range of office and workspaces to choose from, as well as many facilities on site such as gym, spin studio, hairdressers, nail bar, cafe, bar, restaurant, roof terrace and auditorium.
System Requirements:
Located in upcoming area of Cuffley on the outskirts of Hertfordshire near Potters Bar, Sopers House is close to the M25, the M1 and Luton airport making it an easy accessible location for many.
Sopers House is based on 3 levels with up to 40 offices occupied by a variety of commercial businesses, as well as up to 400 individuals using the co-working areas for hot desking. All the spaces Sopers House offers are based on luxury and comfort. These requirements were the driving influences in choosing the 2N integrated intercom and access control system throughout the building.
With footfall being high, the system called for latest technologies to be presented at all stages of door entry user experience, whilst also ensuring contactless authentication at all access points.
The Solution: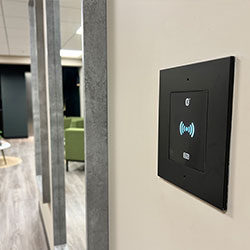 Smarthome and automation integration specialists - Smart2U - worked in partnership with CIE's team of in-house system architects to specify and design an integrated intercom and access control system using the market-leading 2N range of Mullion IP Access Units, Access Unit 2.0 and IP Verso modular door intercoms.
Internally, each of the 40 offices is fitted the new 2N Mullion Access Reader which uses Wavekey technology to allow fast, secure, contactless access throughout the building for customers, using a variety of keyless authentication methods inlcuding key fob, RFID card and smartphone.
The Sopers House access system also features 2N 2.0 Access Units which provide fast and easy entry via smartphone or fob to communal areas such as restaurant/bar, gym, shared workspace areas etc.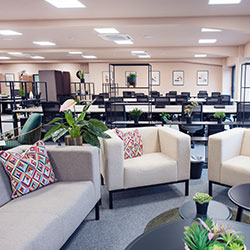 Externally the system uses the award-winning IP Verso Intercom - 2N's high-end modular solution which combines style with versatility. Positioned at the main entrance, lobby and car park access - the Verso IP Door Intercom devices feature HD colour camera, microphone and speaker for direct communication with residents, Bluetooth & RFID authentication and touchscreen Digital Phonebook/Keypad Module which can be fully programmed with business names and apartment numbers, etc, allowing visitors to easily search and dial the correct business.
"The 2N access ​system was the best thing for us because it's reliable, it gives us easy access and it's easy to use for a large team."

Scott Foster
General Manager
Products:
Project System Architecture: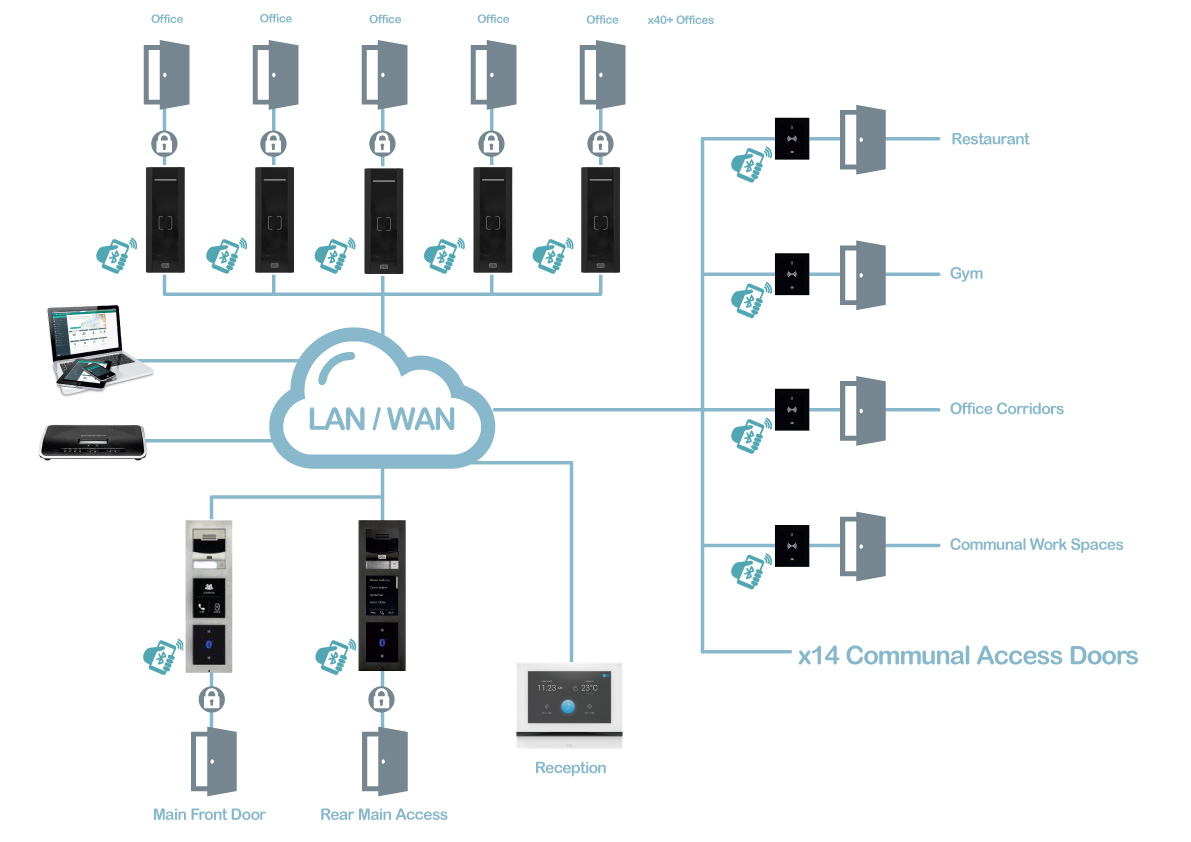 What is the 2N Mullion Access Reader?
The 2N Access Unit M is an access controller and reader in one unit. It's narrow design makes it ideal for installation location on door frames. The Mullion provides fast, reliable keyless access from smart phone as well as offering a range of identity authentication options; RFID, NFC, Bluetooth (BLE) and Keypad. The Mullion supports high security dual authentication and has encrypted two-way communication. With IP55 and IK07 protection ratings the Mullion can be used internally or externally.
What is 2N Wavekey?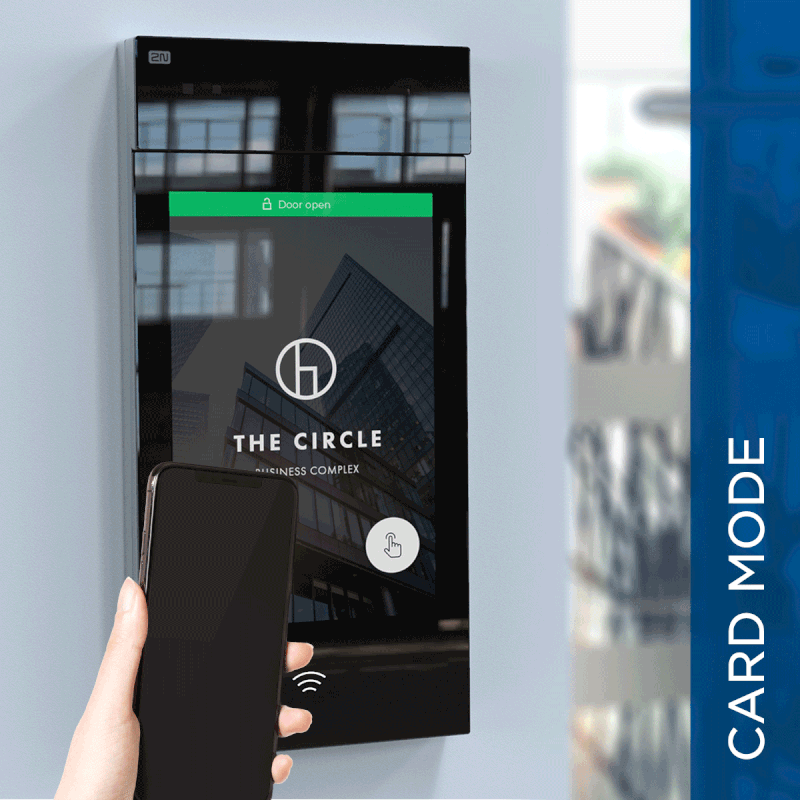 2N Wavekey is a Bluetooth-based mobile access technology that gives building owners and users safer options for accessing and reconfiguring the office or a residential space.
There are 4 different authentication methods to use Wavekey, these are touch mode, contactless tap mode, motion mode and card mode.
Touch mode ensures absolute convenience. Users only touch the reader with their hand or elbow and leave their phone in their pocket.
Contactless tap in app mode offers greater security. Users must disable any lock screen, and open the door via a virtual button in the app. This is also an ideal way to open the exit gate from a car park while sitting in the car.
Motion mode is completely contactless. All you have to do is approach the video intercom with the phone in your pocket or wave your hand over its camera and the door will open.
Card mode the phone works as a card, and the user has to place it right next to the reader. This is similar to the popular NFC technology, but with WaveKey, it works with Android and iOS phones.
Induction Loop System
As well as installing a 2N access control system to Soper House an induction loop system was installed. An Induction Loop System is an audio technology which supports improved hearing and communication for people with a hearing impairment.

Let the CIE system design team help with your next Door Intercom or Access Control project
CIE is an award-winning distributor of the 2N IP Intercom product range. Our expert team of AV system designers and specifiers would be happy to assist and advise with any door intercom or access control projects; please call the team on T. 0115 9770075 or email

[email protected]