Specialist IP Intercoms distributor - CIE-Group - has recently been confirmed as a leading 2N Authorised UK supply partner for a 7th consecutive year.
As one of the AV and security industries' most innovative trade distributors, CIE has lead the way in true value-added distribution, focussing on our award-winning levels of service and solutions for major projects.
One of CIE's most successful product lines has been the market-leading 2N range of IP Intercom and Access Control systems and the team were extremely pleased to recently be confirmed as an Authorised 2N Distributor for the 7th year running.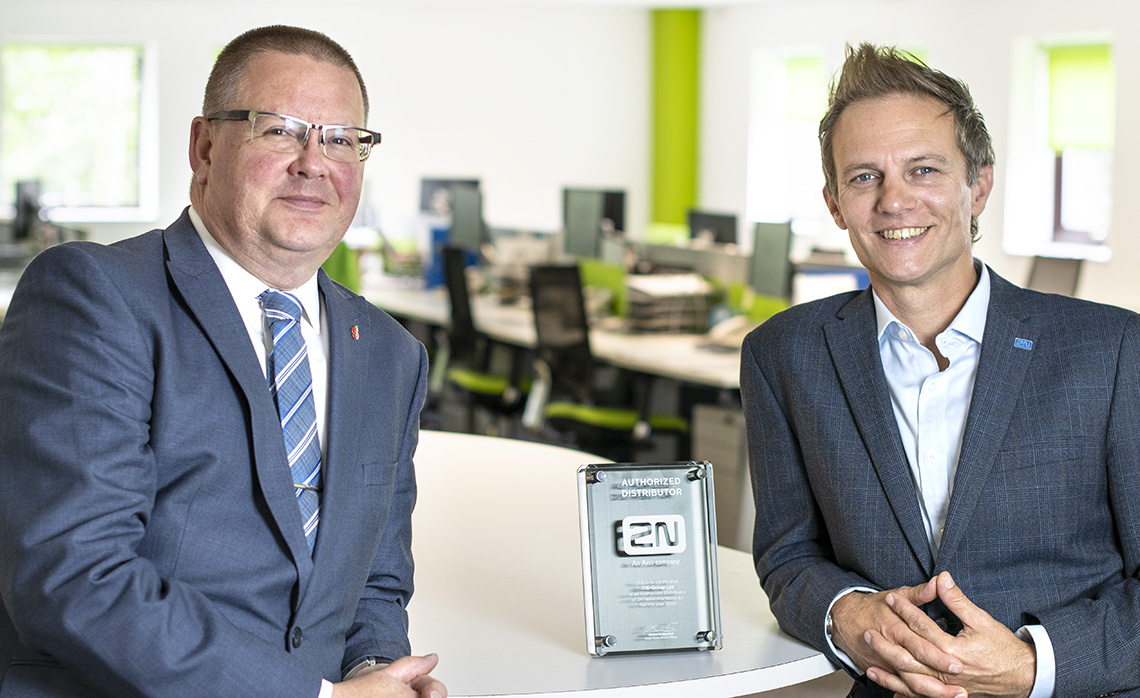 Pictured above: Kevin Sherwood, CIE Sales Director and Matt Raban, 2N Distribution Account Manager
In recent years, CIE has been recognised as one of Europe's leading 2N supply partners, having been presented with 2N Distributor Awards in both 2018 and 2019.
'It's a pleasure to be recognised... as a valuable member of the 2N family'
CIE sales director, Kevin Sherwood commented; "We are extremely proud of the relationship we have built between CIE and 2N over the years - in order to deliver an exciting and innovative product range, as well as developing the exemplary levels of service & support our customers have come to expect. It's a pleasure to be recognised again this year as a valuable member of the 2N family!"
---
Recent Projects using 2N Door Intercoms
---
Find out more about the full 2N range of IP Intercom and IP Audio products:
2N is a leading European developer and manufacturer of IP-connected Intercom and Access Control products for the commercial and residential markets.
Operating globally to supply the sercurity and electrical installer/integrator markets, 2N IP intercom and access products can be found in many flagship business and doemstic projects around the world.
---