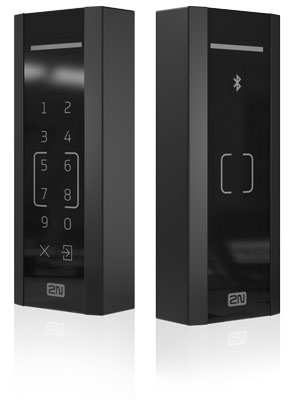 The new 2N Access Unit M range provides the latest in discreet, mullion-style access control units.
Ideal for both residential and office controlled access applications; their extra narrow form is designed for location in limited spaces – particularly doors frames.
Available in eight different versions and including RFID, NFC, Bluetooth and PIN keypad authentication methods, the 2N Access M range support dual authentication for increased security.
The full range feature both IP55 and IK07 protection ratings and so are suitable for both indoor and outdoor location.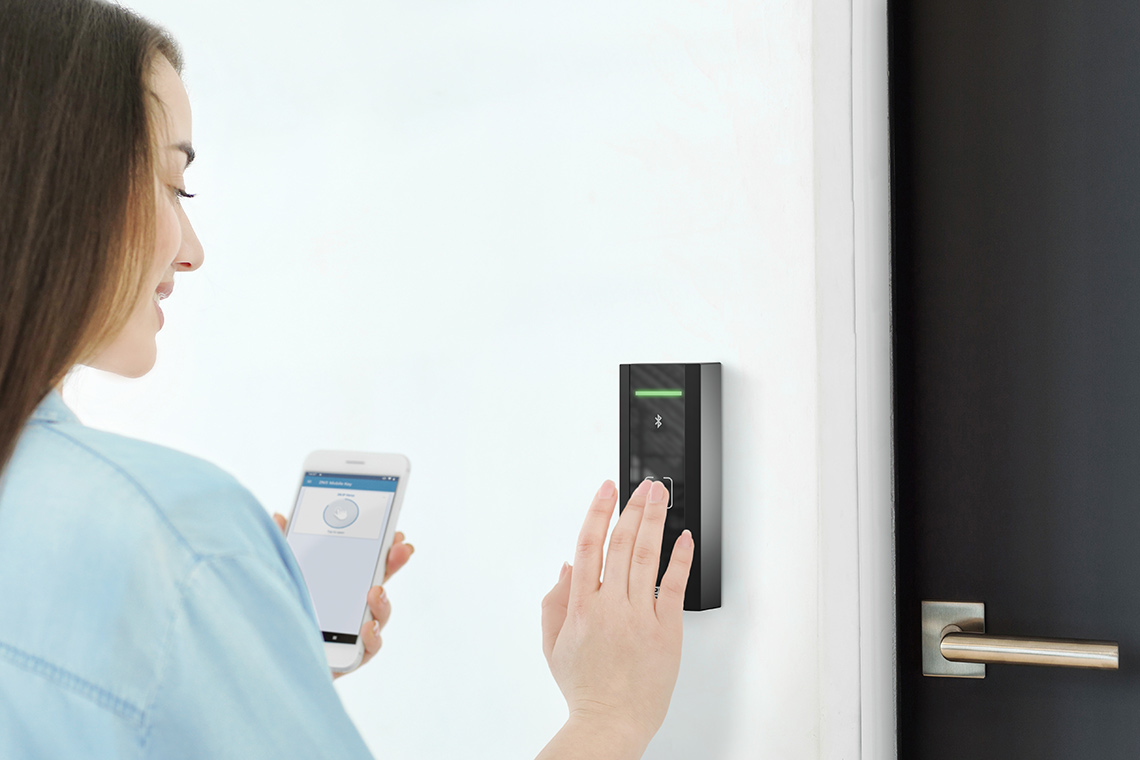 ---
The 2N Access Unit M is available with a varity of authentication methods:
RFID
NFC
Bluetooth BLE
Pin Code Keypad
These latest mullion style access control units also support dual authentication, providing even greater levels of secure identity verification.
The 2N Access Unit M range at a glance:
Narrow, mullion style design is ideal for installation location on door frames
Fast, reliable keyless access from smart phone
Range of identity authentication options; RFID, NFC, Bluetooth (BLE) and Keypad
Supports high security dual authentication
Access controller and reader in one unit
Ideal for internal and external location
Fast, easy installation
Encrypted two-way communication
IP55 and IK07 protection ratings

Access Control units with secured RFID can read a card's PAC ID (if the card or fob supports it) or Serial Number, whereas the normal module only reads the card's Serial number. You can choose in the allowed card types which the module will read – PAC or Serial Number. Only one can be selected, otherwise it always reads the PAC ID.
It's also important to note that the optional external USB reader used for enrolment needs to be a secured model and have this feature enabled in the driver.
Secured USB reader model number is 9137424E
---
Find out more...


---
Available to order now from CIE
Available now from 2N UK distributor CIE-Group, the 2N Access Unit M range provide mullion-style Access Control points for apartment buildings, MDUs and multi-tenant office buildings.
For full details or to arrange a product demonstration, please contact the CIE sales team on T. 0115 9770075 or email [email protected]
---
Related Products: