Location: Salford, Greater Manchester
Client: The coast of the Irish Sea, Cumbria
Integrator: Midland Communications
Client: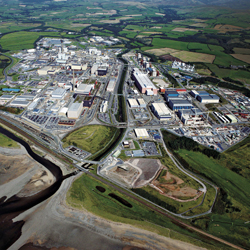 Sellafield is a nuclear fuel reprocessing and nuclear decommissioning site, close to the village of Seascale on the coast of the Irish Sea in Cumbria, England. Sellafield incorporates the original nuclear reactor site at Windscale and Calder Hall with four nuclear power generating reactors. It is the site of the world's first commercial nuclear power station to generate electricity on an industrial scale.
System Requirements:
With many, many years remaining of the long and complex decommissioning process of the Sellafield Nuclear Facility, and with safety always of absolute paramount concern; ensuring high quality, clear safety messaging was the brief given to professional audio installers - Midland Communications - when invited to provide a replacement PA System for the Trent Building pool storage facility.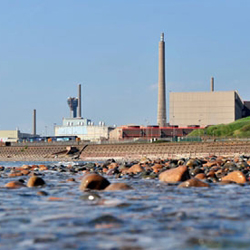 The Solution:
Midland Communications enagaged CIE-Group to design and build the Public Address Rack, powered by InterM Amplification, which we delivered direct to site for commissioning by the installer.

Atlas Sound AP15T Horn Loudspeakers were installed throughout the facility, chosen for their renowned high quality build and sound clarity and also for their high IP rating and performance under harsh conditions.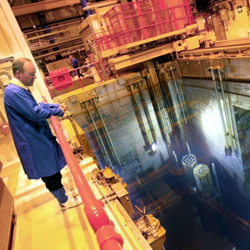 CIE-Group also specified Direct Communications 'Store & Forward' Desk Paging Microphones to counter-act the high ambient noise levels when broadcasting live voice messaging.

TECHNICAL SPECIFICATION:
- CIE-Group Audio Rack Design & Build Service
- Atlas Sound AP15T Horn Loudspeakers