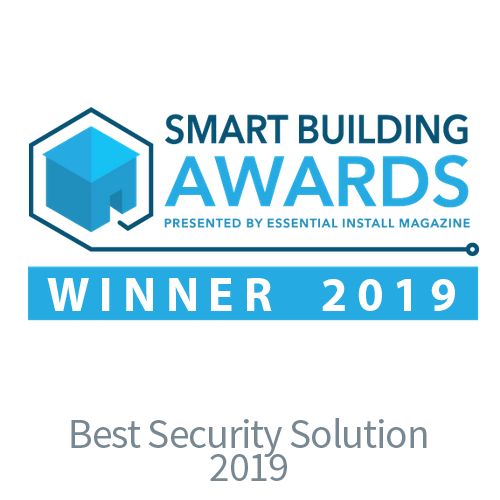 CIE has continued its award winning ways with the company picking up another industry accolade, this time the Best Security Solution for the highly innovative 2N I.P. Modular Intercom System.
The annual awards, which recognise the best in the UK residential AV and smart home industry, were held in Farnborough this April, in front of the industry's leading integrators, distributors and manufacturers.
CIE were extremely pleased to collect the Best Security Awards for their best-selling 2N I.P. Verso Intercom Systems - an innovative range of intercom/access control devices whose modular design allows for a huge range of access, communication and identification options.
The 2N Verso Door Intercom systems are ideal for residential, commercial and education applications, where remote communication and access control can be delivered using the unit's 2-way communication. For instance, a visitor can call a designated apartment, person or service and the person at the other end of the system (linked via an IP phone or 2N Indoor Touch, for example) can see the visitor using the Verso's camera and talk live with them using the device's built-in microphone and loudspeaker.
The 2N Verso system is IP-Connected (internet protocol) allowing for connectivity and communication over a standard LAN network using Cat5e/6/7 Ethernet cabling. This allows for a complete intercom/door entry system to be installed using standard / existing network cabling infrastructure.