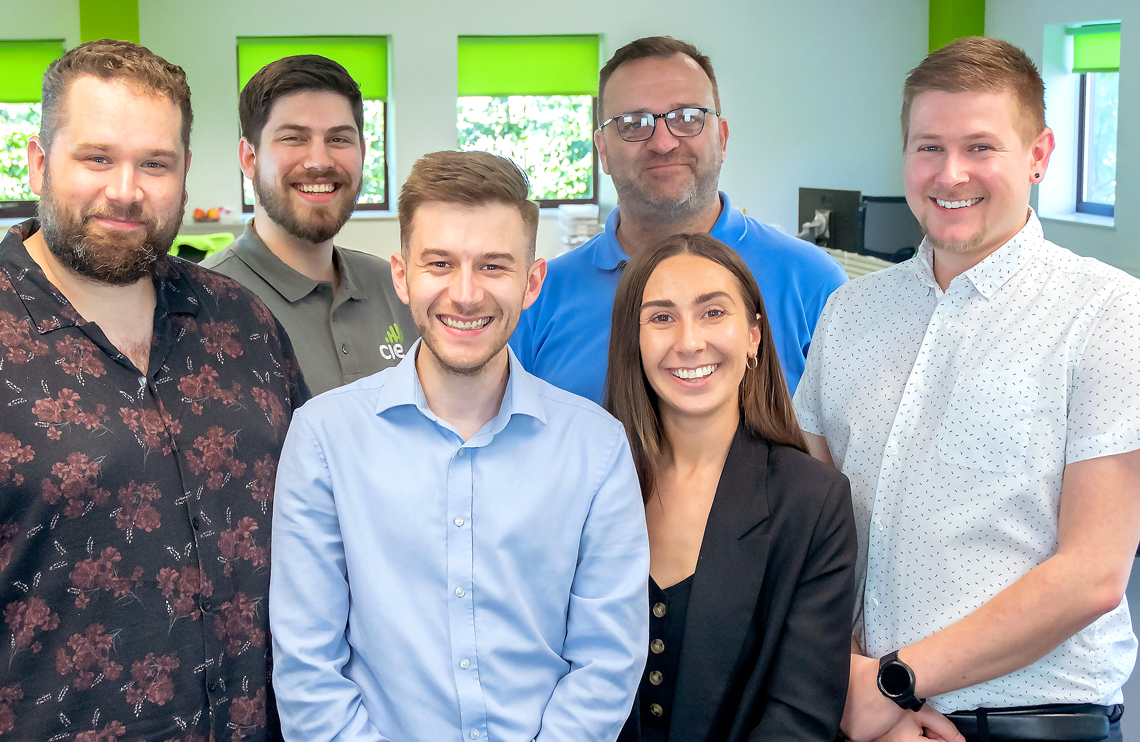 Leading UK AV & security distributor - CIE - has made six new appointments to further boost the company's customer services and technical support for their expanding AV and access control business.
From Left to Right:
Ryan Flack joins the system design & technical support team bringing a rich background in hands-on security installation and training.
Andy Williamson joins the CIE marketing team as videographer/photographer to further enhance the company's award-winning video channels and online content.
Ashleigh Wilson joins the system design & technical support team with a fantastic combination of IT support and retail/customer support.
Phil Lockwood also joins the technical support team - again bringing IT, technical and retail/customer support experience to the team.
Lily Jolly joins our customer support team following a very successful career in telecoms sales and customer services.
Mitchell Lake further boosts CIE's customer support team bringing a breadth of experience in sales and customer engagement.
---
CIE Marketing Director, Chris Edwards commented: "In one of the most challenging recruitment markets the UK has experienced in recent history, we are so pleased to have found such an incredibly skilled and diverse group of individuals who are immediately adding to our service-driven focus on distribution.
All our new colleagues have hit the ground running and are bringing new skills - and some brilliant new dynamics - to the CIE team. It's an absolute pleasure to welcome them all on board!"
---
Featured Products