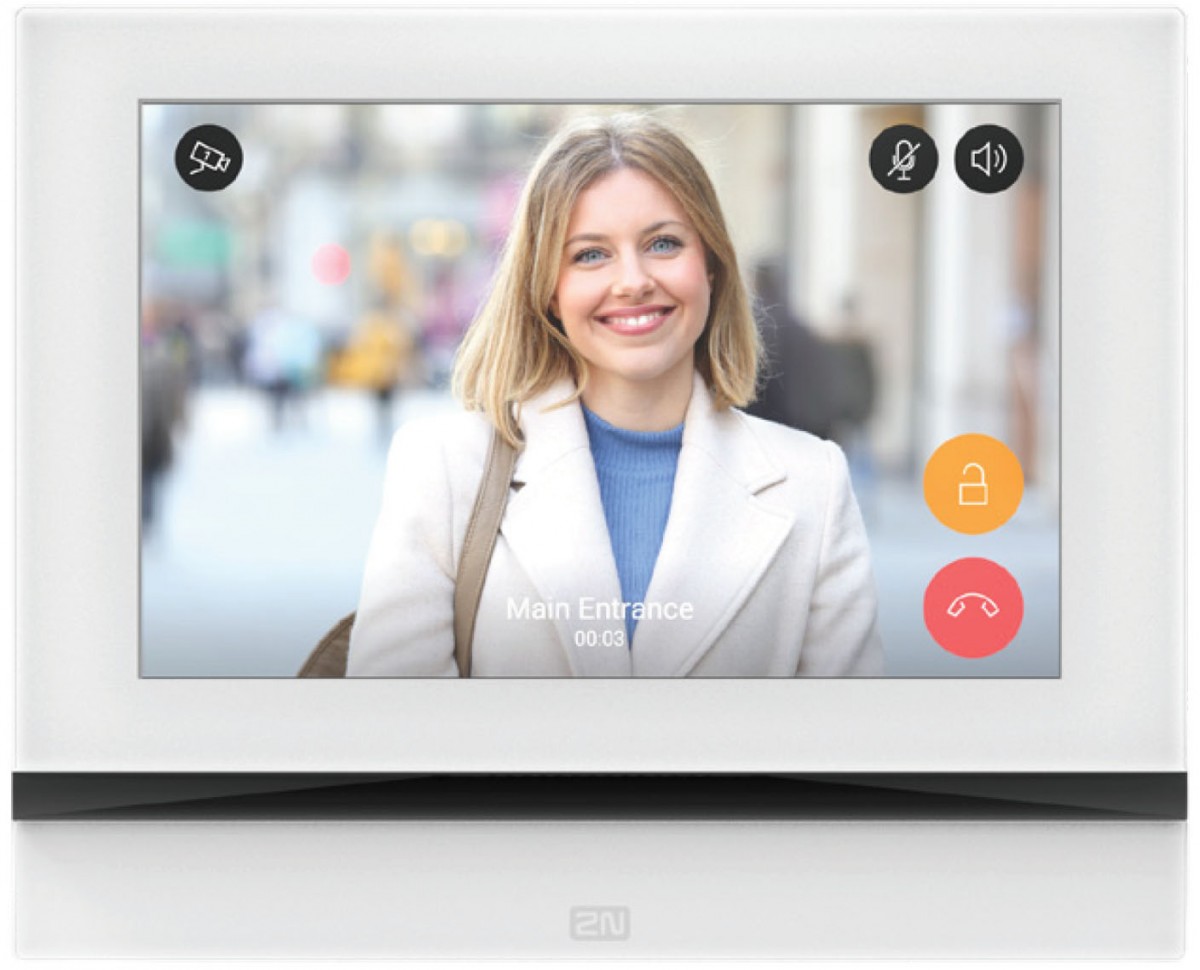 2N has revealed the latest model to join their award-winning range of touchscreen intercom panels - the 2N Indoor View.
These latest additions to the 2N Answering Unit range feature compact 7" HD touchscreen interfaces with a wide viewing angle and are designed to meet the modern, discreet styling of today's apartment and residential MDU projects.
The new 2N Indoor View is available in black ( 91738601 ) and white ( 91738601WH ) and can either be wall-mounted or desktop located using the new 2N 91378802 stand.
These compact indoor answering panels are fully compatible with the complete 2N IP Intercom product range, as well as VoIP telephones/videophones, or other Indoor View devices on the same network, simply at the touch of an on-screen button.
With IP connectivity, these stylish intercom answering panels are fast and simple to install over a standard Ethernet network, only requiring a single Cat cable connection including PoE.
Ideal for use in apartment complexes, modern interiors, large villas and high specification office environments.
---
Main features of the 2N 91378601 Indoor View:
7" HD capacitive touchscreen
The 2N Indoor View features a high resolution colour, capacitive touchscreen interface for easy, user-friendly control and call answering.

High resolution full screen colour video calls
High quality video calls from connected 2N IP Door Intercoms, provides a clear view of any visitors to the main entrance.

Reduced cabling installation
As an IP-connected intercom device, the 91378601 intercom interface provides significant reductions in cabling installation - only requiring a network connection (for data and PoE) and door-strike for access control. Reduces installation time, cost and complexity.
---

Available to order now from CIE
Available now 2N UK distributor ciegroup.com, the 2N Indoor View is a user-friendly and secure solution for multi-resident apartment blocks and multi-tenant offices.
For full details or to arrange a product demonstration, please contact the CIE sales team on T. 0115 9770075 or email

[email protected]
---
Related Products: