What is 'Bus Powered'?
'Bus powered' usually refers to USB connected devices which take their power from the USB connection and don't require an external power source.
For example you might have a USB Hub or Repeater to extend your USB distance or number of connected devices. Some hubs on the market are described as 'bus powered' which means you won't need to plug your hub into a mains power supply as it will take it's power from the USB connection of your 'host device' – which is usually a PC. Data storage devices which are connected via USB are also frequently 'bus powered' – whether that be a simple memory stick or small portable external hard drive – both of which can take their power delivery from the USB connection. Other peripheral devices and 'PC gadgets' which are described as 'USB powered' are in fact 'bus powered' – so for instance: USB microphones, PC speakers, lamps, fans and many more are bus powered devices.
Up until recently USB version 2 has been limited on its power delivery to just 2.5 watts of power, and USB version 3.0 delivering only 4.5 watts. Now the latest USB version 3.1 delivers a massive 100 watts of power, expect some significant USB connected devices to arrive on the market which are bus powered.
---
Want help with your Audio system design?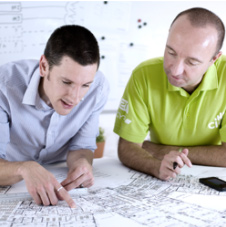 CIE is one of the UK's leading and most innovative professional AV distributors and are widely accepted as the experts in commercial sound systems design and supply.
Our professional system design team provide a unique AV system architecture service for installers and integrators to help you deliver the best in public address, background music and professional AV systems.
If you would like to discuss you next AV system or would like more information on the latest analogue and IP audio products, please call our team today on T. 0115 9770075 or email us now.
---
Got a question for the HowToAV team?..
HowToAV.tv provides a whole host of tips, tricks and technology know-how for the professional and residential AV sectors.
Subscribe to our YouTube channel now at HowToAV.tv for all the latest video casts or send us your questions to findout@howtoav.tv