The CYP vision is simple; to deliver market leading connectivity solutions that enhance the capability of Audio Visual products in any installation environment. Their continued dedication and focus has made CYP the market leader in connectivity solutions for both systems integrators and professional installers throughout Europe.
CYP Distributor

CIE are the official distributor and stockist for the range of CYP Audio Visual solutions.
Not only do we stock CYP products, our team of system designers and support technicians provide expert advice on product choice, system specification, system set-up and after sales service.
NEW CYP 5 Year Warranty
From 1st July 2020 any CYP electronic device purchased from CYP Europe and/or its authorised distributors will come with a free 5-Year limited warranty (restrictions apply).
This warranty includes a two-year like-for-like swap out (at CYP's discretion), whilst all repair labour will be free of charge for the full term of the warranty.
---
CYP product range:
AV-over-IP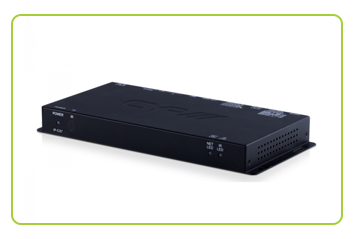 There is an ever increasing range of IP-based technologies available from CYP, with products such as video-over-IP / video over ethernet and audio-over-IP etc.
AV-over-IP (Audio-Visual over Internet Protocol) is the transmission of audio, video and control signals over a network cable infrastructure for example WAN, LAN or the internet. In comparison to conventional analogue AV environments, AV over IP refers to the use of standard network equipment to switch and transmit video and audio signals.
Audio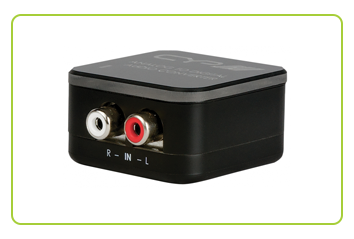 CYP offer an unrivalled range of audio distribution solutions for professional installers. When it comes to the unique connectivity challenges faced within any installation, CYP offer real world 'get out of jail' solutions that optimise the audio performance within any AV environment.

The range includes amplifiers, audio format converters including digital to analogue converters (DAC's), signal splitters plus switchers, HDMI audio signal management, and solutions for sending audio signals long distances via CAT cabling infrastructure.
Matrices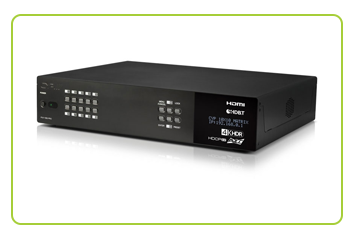 CYPs Matrices make installation simple, all models offer 2-Way IR and IP control, allowing integrators to access and control all matrices remotely.
Matrices allow simultaneous connection of a number of source devices to a number of display devices; aswell as quick and easy switch of which source wanted to display on each screen. (suchas BluRay to screen 1, AppleTV to screen 2, Xbox to screen 3, etc.)
Alternatively, an AV Matrix will allow the same device to show on multiple screens. Or one of the source devices can be displayed simultaneously to all 8 outputs.
AV signals can now be transmitted over greater distances using the emerging HDBaseT technology. HDBaseT Matrices are now becoming commonplace for commericial and residential multiple AV signal distribution.
Extenders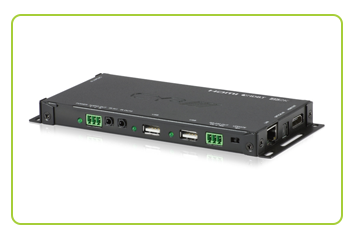 Utilising the latest technologies such as HDMI over IP and HDBaseT, CYP's selection of extender products provide the installer with a choice of solutions to suit any installation regardless of the complexities or scale of the system.
An extender consists of two components, a sender and receiver. It is a point-to-point device, it extends HDMI signals from the source to the display. An extender is used when the signal distance is greater than the recommended HDMI cable distance (40/50 feet from your source to your display). By using an extender instead of HDMI cable over long distances it stops problems occuring with the picture quality and picture loss.
Switchers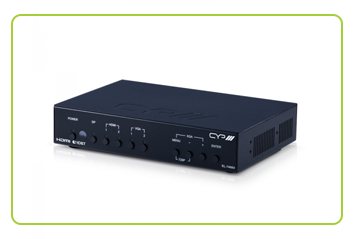 The CYP range of switching products encompass solutions that are perfect for commercial applications such as conference rooms, custom install applications, and retail environments alike.
AV signal switchers take multiple audio and video sources from different places and send them to a single output. For example; a typical AV switch would let a video game system, cable box, and Blu-ray player be connected to a single HDMI input on a television.
Splitters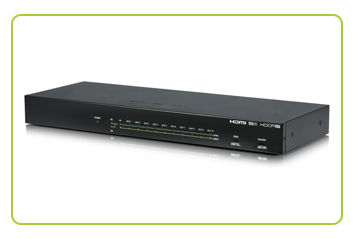 CYP range of splitting products are perfect for commercial applications such as conference rooms, custom install applications, and retail environments alike.
AV splitters amplify and distribute input AV signal to synchronised outputs. It allows you to connect a single video device with AV out to multiple screens at the same time.
Scalers & Converters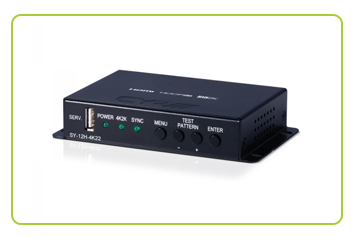 CYP's extensive range of AV format converters and scalers help the installer easily overcome the installation challenges and ensure that every AV signal in the wider system can be optimised to achieve the best possible results.
Scalers are typically used to convert a signal from a lower resolution (480p standard definition) to a higher resolution (1080i high definition).
Other AV

---
Need help with an upcoming project using CYP products?
CIE's AV experts offer a wide range of added-value services above and beyond the expectations of many other distributors including; System Design, Product Specification, Wiring Diagrams, Rack Design & Build, System Configuration, Training and Onsite/Remote System Support.
Our customers can access any or all of these services - many of which are totally free-of-charge - on a project by project basis; benefitting from increased skill levels, specialists in new technologies & integration or simply to increase your resource for pre- and -post sales support.
Where to buy CYP Products in the UK
If you would like to discuss your next Audio Visual system solution or would like more information on the latest CYP products, please call our team today on: 0115 9770075 or email us now: [email protected].
Click to download more information on the CYP Audio Visual range: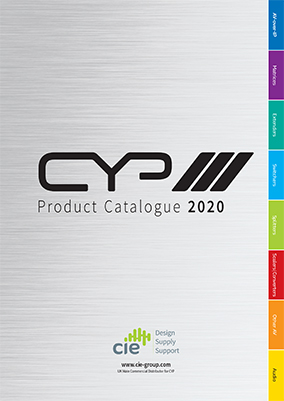 ---
Related Products: