Location: Highbury East, London
Client: Samuel Rhodes School
Clent:
Samuel Rhodes School is a purpose-built school for pupils aged between 5 and 16 with moderate learning difficulties.
System Requirements:
As one of the first secondary schools to be completed as part of Islington's 'Building Schools For The Future' program and winner of an excellence in BSF Award, this SEN school features many of the most advanced teaching technologies available today.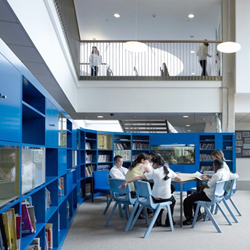 The wide range of learning disabilities of the pupils requires the greatest levels of teacher-pupil communication are achieved throughout the school.
The Solution:
To achieve this, our SoundField PACK F systems have been installed into 20 of the classrooms, art studios and kitchen classrooms, ensuring the teachers' voices can be clearly heard at a consistent, yet unobtrusive level throughout the learning spaces.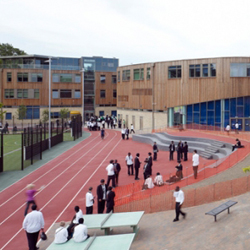 The SoundField PACK F features our specially developed 'IRX' Wallmount Amplifier/IR Receiver and 4 x FBT Project 315 Wallmount Music Speakers for high performance sound and music reproduction.
www.soundfield.uk.com
Product:
- SOUNDFIELD PACK F
- 4x FBT Project 315 Wallmount Music Speakers