What is Wireless Inductive Charging and how does it work?
Set to be one of the key must-have functions in smartphone and handheld devices, Wireless inductive charging allows connector and cable-free charging of battery-powered devices. With wireless technology on the rise, and several products already populating the market, finding out how it works and chosing the right one to charge devices can prove tricky.
The transmitter and receiver devices for wireless inductive charging have an in-built coil each which change electrical current into electro-magnetic current (Transmitter) picked up and converted back into electric current (Receiver). This then charges your phone/device without any cables or connections.
What is Qi?
Qi, pronounced CHEE, defines wireless power transmission over distances of 4cm, developed by the Wireless Power Consortium, is a system which uses a charging pad which charges your phone once placed on top of the pad.
The key to purchasing the corect Qi for your device, is compatibility. With wireless charging technology on the rise, this will become less of an issue.
What if it doesn't work with your Mobile Device?
There are adaptors on the market which you can purchase additionally, and has an in-built coil inside it compatible with Qi charging pad which you attach to your mobile device, allowing this to be charged.
---
Want help with your Audio system design?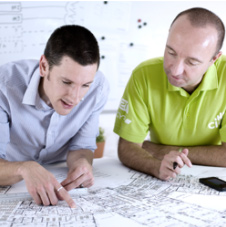 CIE is one of the UK's leading and most innovative professional AV distributors and are widely accepted as the experts in commercial sound systems design and supply.
Our professional system design team provide a unique AV system architecture service for installers and integrators to help you deliver the best in public address, background music and professional AV systems.
If you would like to discuss you next AV system or would like more information on the latest analogue and IP audio products, please call our team today on T. 0115 9770075 or email us now.
---
Got a question for the HowToAV team?..
HowToAV.tv provides a whole host of tips, tricks and technology know-how for the professional and residential AV sectors.
Subscribe to our YouTube channel now at HowToAV.tv for all the latest video casts or send us your questions to findout@howtoav.tv