What is Near Field Communication?
NFC (Near Field Communication) – is a standards based, short range wireless connectivity technology being increasingly adopted in both consumer and professional electronics and particularly for integrating mobile devices as a means of exchanging digital content. Designed to provide fast, easy and convenient wireless connectivity, NFC is already being used for contactless payments, virtual event tickets, access control and information share between smart phones. And as the AV industry increasingly integrates mobile devices as a convenient form of system control, we're going to see Near Field Communication becoming progressively more popular in Audio Visual devices too.
Where NFC stands apart from other wireless connectivity technologies
Though NFC communication may seem similar to Bluetooth and Wi-fi, one of the key differentiators is that NFC has a strictly limited of less than 4cms – and though this may initially sound like a disadvantage, this short range transmission is ideal for secure and person to person data transfer.
NFC can be 'passive' or 'active'
NFC which is an off shoot of it's sister technology RFID (Radio Frequency Identification) – can be active or passive. With passive RFID devices effectively being 'read only' such as on NFC ID fob which will allow for it's data to be read, but doesn't have the ability to access data from another device. Active NFC supports two-way communication between devices, allowing data to be exchanged (and even updated in some circumstances) between compatible devices such as smart phones and tablets. It's this bi-directional NFC connectivity which offers some great opportunities for smart control of AV systems. For instance, how about simply touching your smart phone to a digital room booking system, which will then access your diary and automatically book the room on a series of dates? Or a conference room server-based presentation system, where your personal NFC login will automatically load your presentation or media, set the microphone levels, lighting and air con temperature in the room. The scope of NFC connectivity goes way beyond the much publicised contactless payments and swapping of pictures from phone to phone.
Why use NFC?
Near Field Communication is not just convenient, but is intuitive to supported devices, inherently secure due to the limited short range transmission and interoperable with other contactless technologies such as RFID.
---
Let the CIE design team help with your next project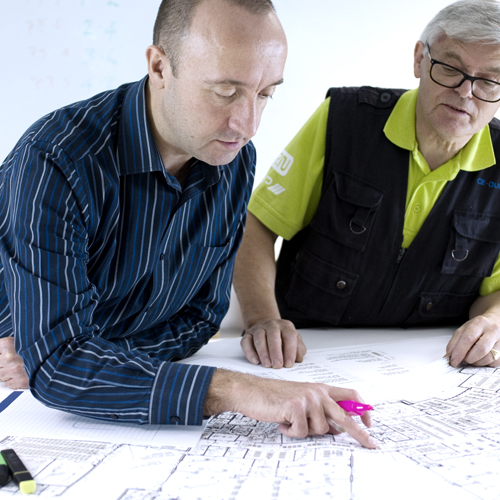 CIE's award-winning team of AV and systems integration experts provides a unique total project management service to the UK installer/integrator market.
Our AV experts offer a wide range of added-value services above and beyond the expectations of many other distributors including; System Design, Product Specification, Wiring Diagrams, Rack Design & Build, System Configuration, Training and Onsite/Remote System Support.
Our customers can access any or all of these services - many of which are totally free-of-charge - on a project by project basis; benefitting from increased skill levels, specialists in new technologies & integration or simply to increase your resource for pre- and -post sales support.

---

Got a question for the HowToAV team?..
HowToAV.tv provides a whole host of tips, tricks and technology know-how for the professional and residential AV sectors.
Subscribe to our YouTube channel now at howtoav.tv for all the latest video casts or send us your questions to findout@howtoav.tv