What is a Gooseneck Microphone?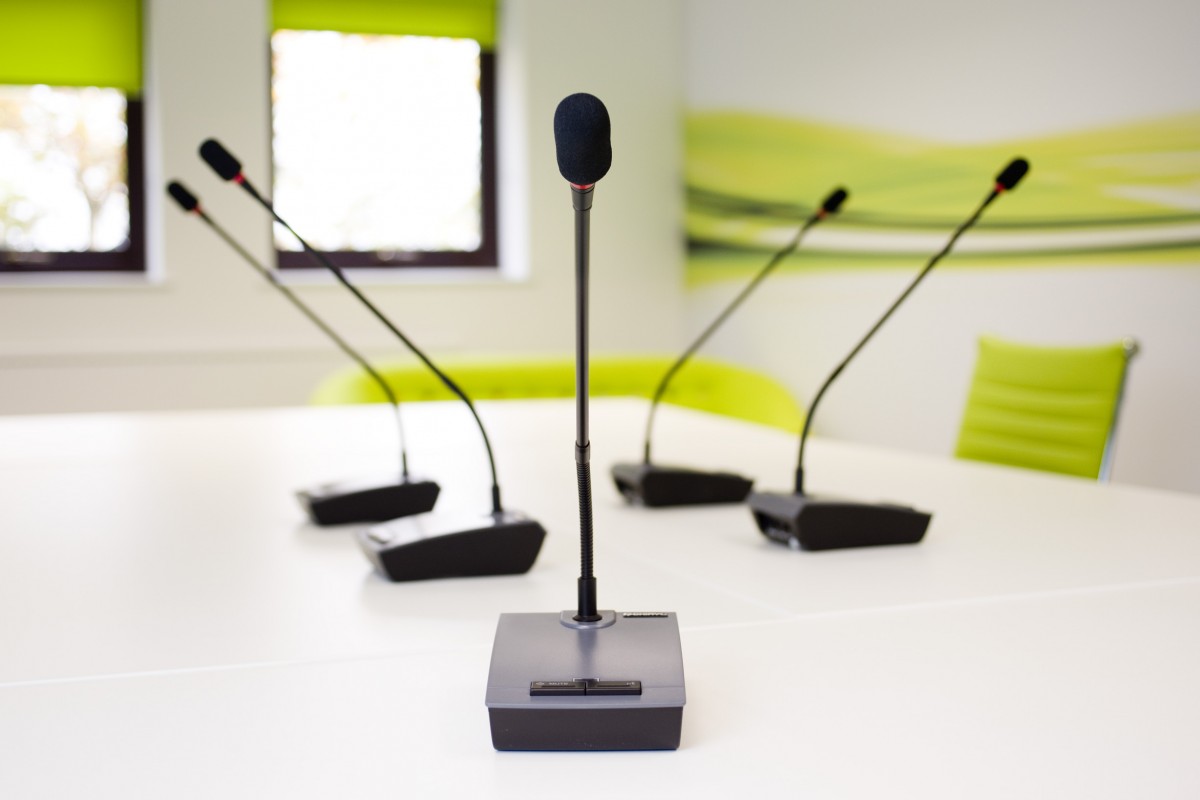 Gooseneck microphones are designed for AV and conferencing environments, public address paging systems or environments where you need to have spoken word being picked up but where the presenter does not want to use a hand held microphone e.g. to be used with a lectern. Gooseneck microphones are chosen over boundary microphones also when there are things that may block the source (someone's voice) from effectively getting to the microphone.
How does a Gooseneck Microphone work?
Gooseneck microphones pick up sound from the top area and it comes usually with what we call a directional microphone, picking up sound in a fairly wide pattern which is called cardioid. Or you could use a super cardioid which is slightly tighter, a more closed polar pattern. The microphone which may or may not have a windshield to protect against breath noise and that kind of stuff will be mounted on the end of a gooseneck, which can range anywhere between about 5 -18 inches in length.

How do can you mount a Gooseneck Microphone?
In terms of mounting the microphones, most of these have a desktop base but sometimes you can have a surface mount preamp, which allows you to mount the microphone flush on a surface. There's usually some form of lights to indicate whether the microphone is powered and whether it's muted or unmated. In addition there may or may not be a switch on there that allows you to switch the microphone on or off, from mute to un-mute state. For some applications you can use a wired to desktop base, but from applications where you need a more flexible option you can use a wireless desktop base instead.
---
Need help choosing the right microphone for your Audio system?

CIE is one of the UK's leading and most innovative professional AV distributors and is a leading provider of AV professional systems and devices.
With over 50 years experience in supply and system design for many of the UK's largest, high profile audio projects, our AV experts provide a unique level of technical support and customer service.
Call the CIE AV experts now on T. 0115 9770075 or email us at info@cie-group.com
---
Got a question for the HowToAV team?..
HowToAV.tv provides a whole host of tips, tricks and technology know-how for the professional and residential AV sectors.
Subscribe to our YouTube channel now at howtoav.tv for all the latest video casts or send us your questions to findout@howtoav.tv