There are a number of different standards of HDR out there and the issue is they are all independant and not compatible with each other. So for now there is no standard HDR, but there are 2 most popular ones - HDR 10 and Dolby Vision.
Is one better than the other?
Not necessarily, they are both good it's different ways of producing that HDR signal. You have to make sure that whatever your HDR content is you have the correct display to go along with that.
What is HDR 10?
HDR 10 is the industry standard for High Dynamic Range in consumer TVs. This open format technology is the first generation, considered a starting point for HDR.
HDR requires at minimum a compatible interface a HDMI 2.0a or Internet connection, for streaming and for necessary processing capabilities for the signal.
The industry standard HDR10 format is free for manufacturers to use.
What is Dolby Vision?
Dolby Vision has is key part in the development of HDR for both commercial and home cinema applications.
Dolby has the potential to improve viewing experiences by constantly changing the way TVs deliver HDR pictures. It also gives content producers control over how their HDR programming appears on TVs. And is on its way to smartphones and tablets aswell.
It was always assumed that Dolby Vision hardware in TV screens and Ultra HD Blu-ray players had to be carried on a dedicated chip. However, it is now possible to add Dolby support via a firmware update to devices with sufficient power processors.
In comparison to HDR10, Dolby Vision requires the payment of a licence fee.
---
Let the CIE AV Solutions design team help with your next project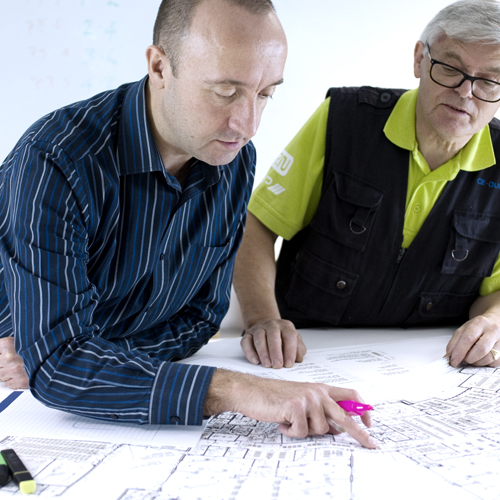 CIE's award-winning team of AV and systems integration experts provides a unique total project management service to the UK installer/integrator market.
Our AV experts offer a wide range of added-value services above and beyond the expectations of many other distributors including; System Design, Product Specification, Wiring Diagrams, Rack Design & Build, System Configuration, Training and Onsite/Remote System Support.
Our customers can access any or all of these services - many of which are totally free-of-charge - on a project by project basis; benefitting from increased skill levels, specialists in new technologies & integration or simply to increase your resource for pre- and -post sales support.

---
Got a question for CIE's HowToAV team?..
HowToAV.tv provides a whole host of tips, tricks and technology know-how for the professional audio visual industry.
If you have a question for our AV experts, please contact us now.
Subscribe to our YouTube channel now at howtoav.tv for all the latest video casts or send us your questions to findout@howtoav.tv