Show Details:
Date: Thursday 24th September 2020
Times: 8.30am - 2.30pm
Venue: Macron Stadium, De Havilland Way, Horwich, Bolton, BL6 6SF
The Norbain Roadshow Bolton offers customers the opportunity to discover the latest innovations from key suppliers in I.P. Video, CCTV, Access Control and Intruder Detection. The 2018 edition is accompanied by seminars on Cyber Security and General Data Protection Regulation (GDPR) - two interlinked subjects that are key for everyone involved in the industry and beyond.
CIE will be joining Norbain as they bring along a range of top suppliers to speak with customers in a relaxed and informal setting, about how we can help you with your current and future security and access control projects.
Come and meet the CIE experts as we present all the latest innovations in I.P. and professional Intercom systems from market leaders 2N and new-comers to the intercom market - Grandstream.

What's the show about?
This year's Norbain Bolton roadshow will focus on Cyber Security and the ever-looming threat of cyber crime. As previously, the show has been created to demonstrate integration in action and there'll be on-stand demonstrations and experts available to discuss your projects and requirements with. The show will have a dedicated integration area where a selection of our suppliers will be working together to show how their products can create a number of solutions worth more than the sum of their parts.
This year's show features highly topical and relevant seminars on the important subjects of Cyber Security and GDPR with new regulations coming into effect on 25th May. Companies need to understand and apply the new guidelines in order to avoid heavy penalties.
What's new from 2N?
Alongside all our leading Modular I.P. Intercom systems from 2N, we'll be presenting some exciting new additions to the range including: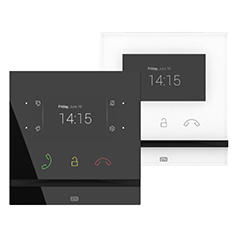 2N - 91378501 / 91378501WH
Indoor Compact
view product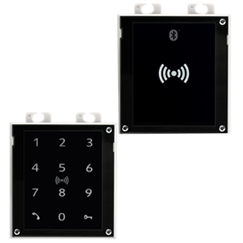 2N - 9160335 / 9160335S / 9160336 /9160336S Independent Bluetooth and RFID Access Units
view product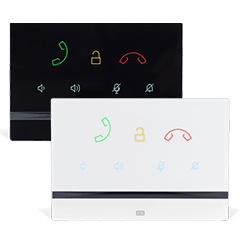 2N - 91378401 / 91378401WH
Indoor Talk
view product